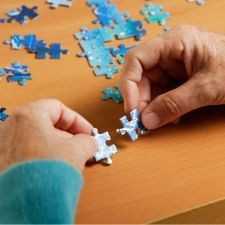 Brainy Puzzles
Puzzle Solvers: Interesting brainy puzzles shared by fellow puzzlers
215 Members
Join this group to post and comment.
Share the toughest Puzzle / Problem / Coding you done in your life :)
Hi all,

We all share the toughest problem we solved and not able to solve in your life.
Problem = Maths / Physics Problem ( Don't share personal problems please)
Puzzle and Coding is self explanatory.



😁😁
there is no reply here , so it means that no one has solved any tough problem or the people here are genius such that they didnt find any tuff problem??

😔
Well, I've attempted many difficult problems. Can't recall any in particular. Hmm. Let me think.
If anyone ask me then problems which were tough for me at times are now easier for me after getting their solutions. This was the reason I have not shared anything here but still many more are there.

Scared check all unsolved and unanswered puzzles in CE Quiz | Puzzles Section. They are right now toughest problems for me. If anyone can solve them please post their answers as soon as possible.😉