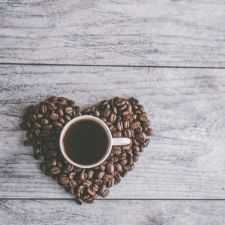 Coffee Room
Discuss anything here - everything that you wish to discuss with fellow engineers.
12775 Members
Join this group to post and comment.
Satyam to hire 15000 people - do you believe it?
I just got the news that Satyam plans to hire about 15000 people in over the next few months.

Now, do you think they are serious? Or is it just to convince people that they are doing well and they've got lots of projects?

What do you think?
What is the news source ?? maybe its just a rumor ! 😀
Figure might not be exact but....Satyam is likely to hire 5000-8000 people... i had a news from my relative working as Project manager in Satyam..
This year they got good number of projects and still there are some projects in pipeline...
How do they get good projects when all the world is heading toward recession ? I mean as far as I know in many Indian IT organization work has slowed down because of no new work !!
That's the reason, I posted this thread! 😁 Insiders? Where are you?
Fire some Hire some... its like replacing your old bedsheets? What crap from Satyam.

To be very frank, half of Satyam's business comes from SAP services, so it not affected by the US financial crisis as others. But the litigation still looms large on them and it might cause a problem. Satyam does plan to set up a BIG training center in central India and I hear the work has already begun. (grape vine source)
Okie...
Satyam has indeed gave pink slips to around 4000 employees...
but they say its for a normal phenomenon... not only Satyam.. almost all the IT companies have scrapeed employees excluding infosys...

incase they have recuitments...
we should be aware..
so please forward your resumes to
-- i had removed the id--

will keep you posted about how to send the resumes
All the best Durga; do let us know if you find anyone!
ahem ahem!!

latest news

source Times of India

timesofindiacom

not only Satyam it goes like:


"Satyam hiring 15,000, TCS to add 12,500, Infosys headcount to be up 25,000... Yes, you read it right! Contrary to the fears of major workforce pruning due to global economic slowdown, IT majors in India are set to ramp up their hiring plans.

While initial reports indicated that the slowdown could nibble at the revenues of IT firms, followed by a spate of pinkslips, delayed joining dates and promotion postponements, here comes the good news that there would be no freeze on the hiring front.

Though the slowdown has effected a review of the hiring policies and companies have adopted what they say are 'stringent quality measures', commitment to hire in such high numbers itself tends to belie the fears floating about IT taking a backseat as a career option"...