Home

>

Apps

>

Groups

>
Samsung's Got 98" 4K Ultra HD Video Wall At IFA 2013
Question asked by Kaustubh Katdare in #Gadgets on Aug 28, 2013
When it comes to displays, the South Korean electronics giant, Samsung wants to tell the world that they are second to none. According to Samsung Korea, the company will demonstrate their display capabilities using a whopping 98" 4K Ultra HD video wall at the upcoming trade show IFA 2013. The video wall, as we learn, is going to be a commercial product and we expect it to be used by superbrands to woo the super rich via advertising. Looks like the companies are taking real steps to convince people that 4K indeed is the future of display. This is not the first time that Samsung's come up with a giant screen display technology. It had demonstrated an 85" UHDTV at Consumer Electronics Show earlier this year.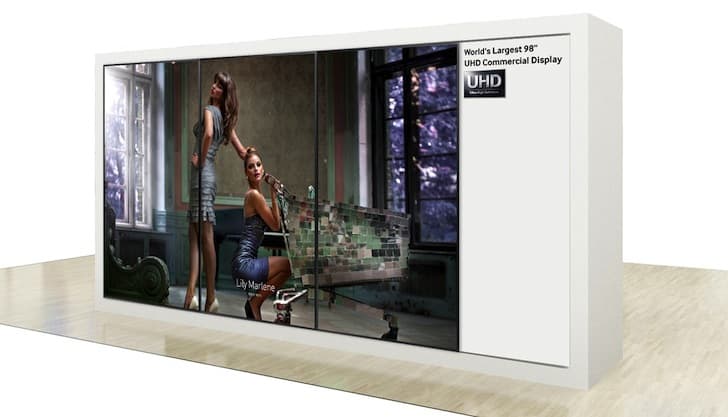 ​
Samsung is also expected to showcase a 31.5" 4K resolution monitor at the trade fair. We've no idea what will be the price of the monitor - but what we surely know is that you and us won't be able to afford it. Don't be surprised if the monitor comes with a thin bezel and looks stunningly beautiful. Samsung's is entering the 4K display battle head on with companies like LG, ASUS and SHARP.
Source:
Samsung Tomorrow
(Korean)
Posted in:
#Gadgets
I See a great potential in samsung.Samsung and Lg are the best bets among the list to win in TV sector.Lg the best in making thinnest display and samsung king of 3d displays.
Not to forgey Sony-playmaker.
😘
Video wall in the future, eh? I really need to start saving.
Just imagine all the walls in your home are video walls. you can change the interiors any time you want. this is for the decoration freaks. For me a TV wall is enough where i can play my games and watch movies or TV series in peace. 😛
I am deeply grateful that I have stopped watching TV many years back and therefore do not have to agonize about such developments.