Home

>

Apps

>

Groups

>
Samsung's Galaxy S5 Is Coming With Fingerprint Scanner
Question asked by Chinmay Joshi in #Gadgets on Feb 19, 2014
Even before Samsung's official reveal, SamMobile has confirmed that Samsung's Galaxy S5 will be equipped with a fingerprint scanner. The fingerprint scanner will work similar to that of Apple's iPhone 5S. Most of the rumours reported that the fingerprint sensor would be built into the actual display but Samsung will be using the home button. This fingerprint scanner in Samsung Galaxy S5 has actually been implemented by a South Korean person.
If you wish to unlock the phone you would just need to swipe the centre home button entirely with moderate speed. The user needs to scan his/her entire finger i.e from the base to the tip of the finger and as you scan your finger the fingerprint will be automatically shown on the screen. For this the user needs to take special care of not swiping the button with wet hands or else it will give an error and will ask you to first dry your hands. A new feature here is that user can register up to 8 fingers for authentication of various tasks like, first finger for an app, second for messages, third for calendar etc. The registered fingers can also access two new features namely personal folder and private mode where the user is allowed to store their apps, widgets, files, folders privately.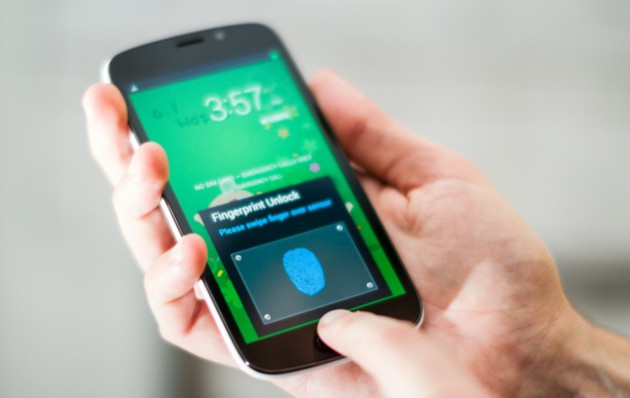 ​
There was hardly any difference between Samsung's Galaxy S3 and S4 in terms of design, but this time rumours suggest S5 will have a new fresh design. After reading this, people will definitely be eager to try out the new feature for the Galaxy S series.
What do you think about this smartphone? Suggest with your comments below.
Posted in:
#Gadgets
Another leap in Apple-Samsung rivalry?
To be on par with Apple, Samsung just seem to lack a 64-bit CPU
Didn't go well with Apple
Let's see Samsung's version of it
I think after apple failure, samsung will definitely take care and will not repeat the same..
Galaxy s5 will be available with gold platting, again a feature which was seen in Apples iPhone 5s.