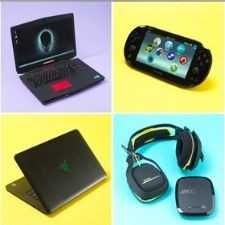 Gadget Geeks
Discuss all electronic gadgets - ask questions, doubts, troubleshooting tips et al. to fellow gadget geeks.
609 Members
Join this group to post and comment.
Samsung officially introduces Secure Folder app for its Galaxy S7 and Galaxy S7 Edge users
Nowadays, every smartphone user has sensitive content stored on their device which they would rather keep private from prying eyes. It is hard to do so on an Android device without a third-party app because the platform has no provision for the user to create encrypted storage spaces, out of the box. Fortunately, Samsung has got you covered with its Secure Folder app which has now been officially made available for its flagship Galaxy S7 and Galaxy S7 Edge smartphones.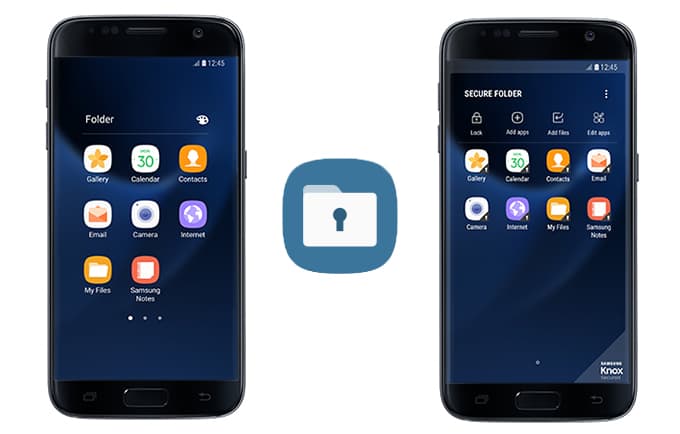 ​
The Samsung Secure Folder app utilizes the company's defense-grade Knox security platform and creates a private, encrypted space resulting in an extra layer of security to the user's personal data. Users can benefit from this feature by storing their private data in one place including apps, videos, images, PDFs, etc which are then sandboxed separately on the device thus protecting them from malicious attacks. The feature is also especially useful for those individuals who want to ensure their banking information or apps containing a large chunk their personal data to stay private before lending out their phones to family members, friends or colleagues. Apart from the hardened protection layer, Secure Folder also allows to users to make copies of their favorite apps and easily access them via separate accounts. Although most people won't bother utilizing this particular feature but for others, it is great to have it and operate say, two different Whatsapp account from a single device.
How to use the Secure Folder app:
To move the content to the Secure Folder, users just need to choose "Move to Secure Folder option" from native apps like Gallery, Contacts, My files etc or by tapping on "Add files" options inside the Secure Folder. Fro more privacy, Samsung even allows users to customize the secure folder app's icon and name or hide it from their home screen altogether using the Quick Panel. For locking or unlocking the folder there are several authentication options including PIN, Pattern Password, and biometrics such as a fingerprint or an Iris scanner (for Note 7). The app also supports cloud-based backup and restore (BnR) resulting in an easier device migration. The backup data of the Secure Folder is isolated from other general backup files, which can only be restored to the Settings inside Secure Folder by the original Samsung Account user.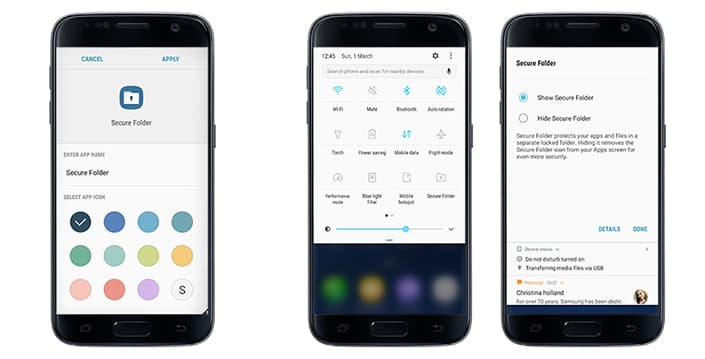 ​
The Samsung Secure Folder was initially introduced with the ill-fated Galaxy Note 7 and also made its way to some of the Galaxy A-series models. As of now it is currently compatible with Galaxy S7 and Galaxy S7 Edge devices running Android 7.0 Nougat and is available for download from the Galaxy Apps Store. Samsung says that it plans to extend the support for Secure Folder app to additional devices soon (when they get Android 7.0 Nougat).
Source:
Samsung newsroom