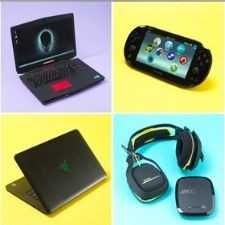 Gadget Geeks
Discuss all electronic gadgets - ask questions, doubts, troubleshooting tips et al. to fellow gadget geeks.
645 Members
Join this group to post and comment.
Samsung Galaxy S6 Edge Screen Rotation Problem - Fix
Turns out that some of the Samsung Galaxy S6 Edge phones have been experiencing problem with the screen 'auto-rotate' feature. This problem isn't very widespread, but a lot of people have been complaining about the phone not switching to the correct layout (landscape, portrait) depending upon the orientation of the phone.

The problem is associated with the faulty accelerometer in the phone. The accelerometer is responsible for triggering the auto-rotate feature. Some of the owners of the S6 Edge have been blaming the 'fast-charger' that delivers more current to the equipment and results into heating up of the battery. The heat from the battery is said to be damaging the accelerometer inside the device.

You can easily check whether your phone's accelerometer is working fine or not. Run the hardware test by pressing *#0*# on the keypad. Then choose the sensors tab and see if the accelerometer readings change as you change the orientation of the phone. If it does not - you are LIKELY to have hardware problems. Get your phone checked from an authorised Samsung Service Center. This problem could also be fixed using a software update; but we'll have to wait for official word from Samsung's engineers.

If anyone of you have found a fix to the problem, please share it below.