CrazyEngineers V4: Early Access
We are developing the next version of CrazyEngineers. If you wish to receive latest updates and early access, click the link below.
Home

>

Apps

>

Groups

>
Resistive RAM Can Write 20x Faster Than NAND & Store 1 Tb On A Single Chip
Question asked by Kaustubh Katdare in #Electronics on Aug 6, 2013
Resistive RAM aka RRAM is all set to kick the pulp out of NAND drives aka your regular flash drives. Crossbar, the chip maker that's been in the stealth mode for a long time has come out of its shell with the RRAM and it claims that it can store 1 Terabyte (Tb) of data on a single chip and can be scaled to store multiple terabytes using 3D stacking. The RRAM even consumes a lot lesser power than NAND and is capable of extending battery life by weeks, months or even years!
​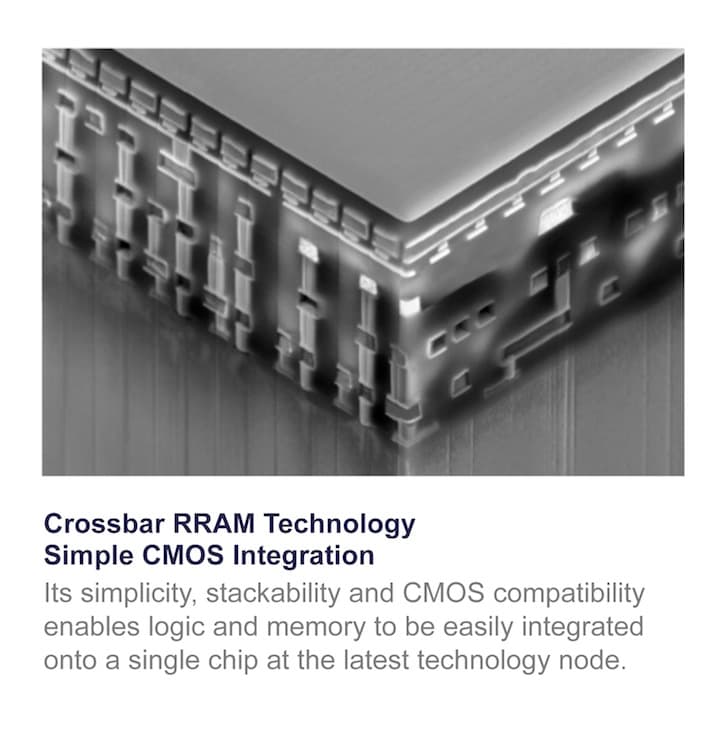 ​
​
But that's not all about the Crossbar RRAM. The company, through a press release, claimed that the RRAM's got 20x faster write speeds as compared to NAND. What's more important is that it doesn't need special fabrication techniques and can also be stacked on logic in standard CMOS at most advanced nodes. If that's not blown your mind yet, the company claims that the RRAM offers 10x the endurance of NAND and the reliability can be compared with that of DRAM.
This new generation of non-volatile memory will be able to store 1TB of data on a single chip measuring 200 sq.mm chip. That's about 250 hours of HD movies stored on a very compact chip.
The company is now planning to license its technology to SoC (system on chip) developers. Expect this to make a way to your phones, tablets and computers in the near future.
Source:
CrossBar
Posted in:
#Electronics
This Small step is a giant leap in the field of Computation For Mankind

200sq.mm Amazed at this man people rule Can't imagine tech in that scale

Is the era of Transistors terminating atlast
Whatay news! Believe it or not, 90% of the data we store today was created in the past two years. I have read that the current storage medium sees challenges as it reaches the lower lithographies, pushing against physical and engineering limits.

This next generation non-volatile memory - Crossbar's RRAM, would now become the replacement memory solution. 👍
Hmm.. Admirable development. Will solve much of today's storage problems.