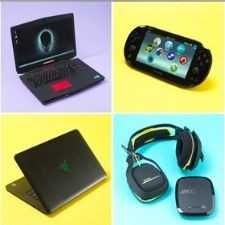 Gadget Geeks
Discuss all electronic gadgets - ask questions, doubts, troubleshooting tips et al. to fellow gadget geeks.
630 Members
Join this group to post and comment.
Red light on samsung ml 1666 printer ?
Its drivers software says that it's toner cartridge is having problem.
pls help is it correct?
There may be many problems for the red light warning.

1. Cartridge problem.
2. Paper Jams.
3. If No papers available to print the document.
4. Circuit problem.
5. If reset software is not installed.

...and many more.
Never used Samsung printers. Have you checked the printer manual? It should give the color codes & their meanings.
client doesnt have it sir
Hi Friends, i am fessing Samsung ML-1666 Red Light Problem. please help what i do.