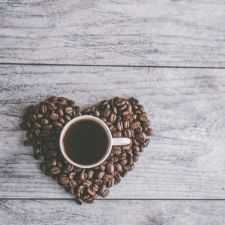 Coffee Room
Discuss anything here - everything that you wish to discuss with fellow engineers.
12921 Members
Join this group to post and comment.
Rang De Basanti Poll
Hey Guys!

Saw "Rang De Basanti" last weekend. 😁

Yet another Amir Khan starrer. The plus point of the film is the story and the message it wants to convey. Presentation, I think could have been better. The movie actually takes off after the interval. Songs are superb. My fav. is 'Robaroo' (coz of the Guitar) & Pathshala. Amir Khan rocks with his performance. Overall rating 6.5/10.

I didn't like the way the concept is put forth. Its about changing the system, destroying the corruption. But can it not be done in a better way? Its a movie afterall. 😉

Flood in your reviews!
Satisfactory!!!
After a long time i saw a bolywood movie which is worth to watch.
Good work of Aamir Khan, and compony....
although flash back part should be lessen...
but still its a nice movie
i will rate it as 8/10.

Cheers
Crazy.
😀
I may not comment on the movie unless someone translates it for me 😛
Hold On Rick ! 😀

You'll have to take a local English-Hindi translator to do that for you.

Do let us know your opinion once you see the movie 😉

-The Big K-
aaaaaaa aaaa sounds good 😲 I'll find someone to do that. what is Rang de basanti all about anyway?
Good movie!!

A good movie after a long time!! The concept is really nice. They cld have ended it in a better way ..I think 😀 but overall a good one...Think we need some more inspirational movies like this one!!
worth givin it a 3 hour time...

though the plan to see the movie wasnt very much preplanned... still am glad that we did...coz its one of the very rare movies of today which u realy dont regret watching after walking outta movie theatre.... awesome direction and a splendid blende of two diffetrent generations..... if given a thought... it can really be a very inspiring one.... so all those who havent got a scoop yet...i wud suggest...pleez proceed 😉
Here R Lots Of Fans Of Rang De Basanti.. But I Didnt Like D Movie PERSONALLY.. DONT U THINK DAT Dere Was A Lot Of Mismatch Between The DIFFERENT Situations SHOWN In D Movie... No Doubt D Performances Of Each N Every Actor Was Superb... But Den Also I Wil Rate It 5/10.
Really the movie s coolllllllll

basically i dono hindi by a translated version i saw that movie
really heart touchin film ...........\
all of them should watch outta!!!!!!!!!!!!!😁
I loved the movie, the concept is good, the idea behind the killings is novel ... eradication of corruption ... the delivery/execution is not possibly the best

But, as a movie, it tops on my great movies list ... right there with the classics!

How many movies have we seen over the past couple of years which have really made you think?
the movie rocks for sure....after such a long time i have seen such a nice and inspiring movie...
the director Rakeysh Omprakash Mehra has done a fabulous work😁
hats off to you sir
hey guys.....rang de basanti....one of the best bollywood movies ever seen...it talks of patriotism in modern sense......... aamir khan starrer.....the movie is really cool...