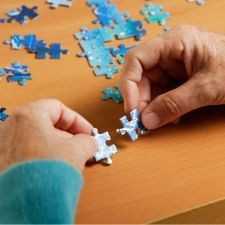 Brainy Puzzles
Puzzle Solvers: Interesting brainy puzzles shared by fellow puzzlers
405 Members
Join this group to post and comment.
Quizz 8 October Top Scorers + Announcements
Dear
CrazyEngineers Quizzr
Lovers,
November is our anniversary month and we've planned some great action for all of you. Those who do not know - CrazyEngineers Quizzr is our free quizzing web app and we conduct free Quizzes every weekend. Anyone can register for upcoming quiz and compete with fellow engineers from over 180 countries. It's great fun!
November is going to witness the
biggest Quizzing competition EVER
in the history of CrazyEngineers! There are going to be
awesome prizes and lot of interesting surprises
.
All you need to do:
Step 1: Create a FREE account on CrazyEngineers IO:
CrazyEngineers | CrazyEngineers Network
(takes < 10 seconds )
2. Step 2: Do NOT skip any email from us! 😁
November is going to be super exciting for all of you. It's a promise!
Today's Quiz Results
: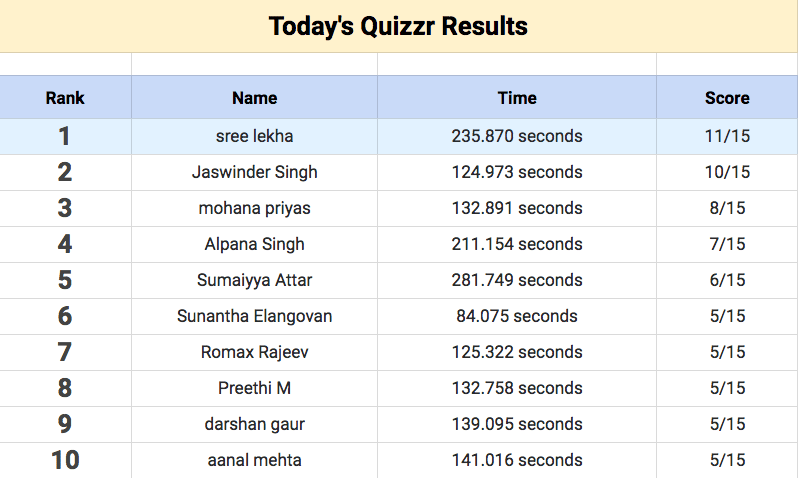 Congratulations to sree lekha for getting the top score!

All the quiz participants, could you please share your experience of this Quiz? How were the questions? Did you enjoy?
It was really an useful quiz where we can gain some knowledge regarding to the mentioned topic
Will top rankers will get any reward??
Alpana singh

Will top rankers will get any reward??
Rewards will be introduced in coming days. Keep an eye on the announcement.
🎉🎉🎉😁😁😁.
Let's compete tomorrow.