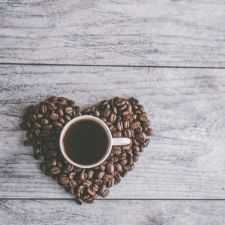 Coffee Room
Discuss anything here - everything that you wish to discuss with fellow engineers.
12933 Members
Join this group to post and comment.
Qingdao Jiaozhou Bay Bridge - World's Longest Cross-Sea Bridge Constructed
On 30
th
, June, 2011 Qingdao Jiaozhou Bay Bridge became the world's longest cross-sea bridge. This long cross-sea bridge is located at china connecting the port city Qingdao and the off-shore island of Huangdao.
This 36.48 km long eight lane bridge which costs 14.8 billion Yuan ($23 billion) was built in four year. The construction work started in May 2007 and after four years was open to public on 30
th
June 2011. But the project work which includes site exploration, planning, designing, bidding, etc. had started 17 years ago. It employed at least 10,000 people, 450,000 tonnes of steel (enough to build 65 Eiffel towers), 2.3 million cubic meters of concrete. And the bridge is also designed to resist any damages caused due to earthquakes, typhoons and collision with 300,000 ton vessel. This bridge has a width of 35m, and is supported by more than 5000 pillars.
This bridge will shorten the travel distance between the two centers by 30 km and hence cutting down the travel time from 40 to 20 minutes.
Apart from just the advantage of providing less travel time this bridge is expected to boost the development of an industrial zone in Huangdao and increase the foreign trade. It obliviates the problems of the business people which were the inconveniences caused by sea currents and also the less efficiency of the sea transport, etc.
The previous record was held by the 36-km-long Hangzhou Bay Cross-sea Bridge which connects the cities of Jiaxing and Ningbo in East China's Zhejiang province.
On Thursday, Qingdao officials also announced the completion of a 9.47-kilometer-long undersea tunnel that runs parallel to the bridge.
On 30
th
the officials made an announcement that the 9.47 km long undersea tunnel that would run parallel to this bridge was complete.  The construction of the tunnel which has its lowest point at 81m below the sea level was started in august 2007. This tunnel costs an additional 7 billion Yuan.
The final inspection of the bridge was completed on 27
th
, June, 2011 after which it was open to the public on 30
th
June. The bridge is expected to carry 30,000 cars a day.
But this bridge does not qualify for the longest bridge. The danyang-kunshan grand bridge is 102 miles long and connects Beijing and shangai and it runs over the land.
Source:
Xinhuanet
Images:
china daily