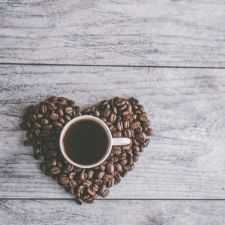 Coffee Room
Discuss anything here - everything that you wish to discuss with fellow engineers.
12939 Members
Join this group to post and comment.
project ideas needed
Guys i am doing final year B.E Information Science and i need ideas for ma final year project.i am looking for domains like mobile communication,adhoc networks,computer networks
and when i checked other threads i could only find data mining,pattern recognition,image processing ideas but i dont wanna do those domains.please suggest me an idea as to which is the best topic among the 3 as well as ideas in those domains thanks in advance
Thread moved to project ideas section. 😀
If you are willing to go to mobile Implementation then go for mobile communication . Otherwise AdHoc network is best for simulation
ok thanks for ur information but.
actually i was thinking of doing a bluetooth chat projetcs with this website
but i am Information science engineer and bluetooth chatting is outdated itseems
so i want to do in computer networks,adhoc networks but not any getting topics at all.
when searched the net.topics are little difficult
so could u give any ideas in cn,adhoc, or other ideas in mobile communications
Make Bluetooth Work for You: Build a Sample Chat Application
There are several papers in mobile computing. Like QOS, multipath, performance issues, security. So just first zoom into the exact area.
thanks da.Ma friend gave some simple idea. i ll try with that but i just wanted to know like if i request a service like "*777#" or any other number from ma mobile it should retrive the data from the my pc and display it in the mobile.and further requests like
1,2,3 should be received by the software(server) present in ma pc and responded correspondingly.
To do this which all the programming language,tools i should know?
and please give the links if possible
i know j2me is required and wanted to know which other programming language i should know