Home

>

Apps

>

Groups

>
Postage Stamp Sized 512 GB SSD From Samsung Puts Storage In The Smallest Computers
Question asked by Satya Swaroop Dash in #Gadgets on Jun 1, 2016
The next generation of computers especially the portable ones are in a mad rush to shed the weight and become thinner than ever. This has forced the PC manufacturers to ditch traditional storage of 2.5 inch HDD and switch to eMMC flash storage. The only problems with flash storage is lower read and write speed and since their much robust and fast equivalents SSD haven't shrunk to a smaller size, the former continued to be used, until today. Samsung Electronics have announced that have begun mass producing industry's first non-volatile memory express PCIe solid state drive in a single ball grid array package called the PM971-NVMe.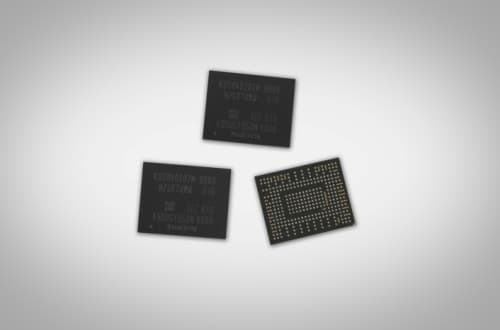 ​
So what does this technology mean in real world? You see conventional hard drives have multi-chip packages where terminals or pins are arranged in discrete locations. But in Samsung's new creation the drive is organised into a ball grid array which is collected into a single package which makes it simpler to fit in and connect to other parts of the computer. In the PM971-NVMe SSD the single BGA package was enabled by combining 16 of Samsung's 48-layer 256-gigabit V-NAND flash chips, one 20-nanometer 4Gb LPDDR4 mobile DRAM chip and a controller.
The new SSD which will be sold in 512GB, 256GB and 128GB storage options measures 20mm x 16mm x 1.5mm and weighs only 1 gram. If you compare it to a normal 2.5inch SSD it is about a hundredth in volume. Do not worry though as the size does not come in the way of performance. The read and write speeds of the device are 1500MB/s and 900MB/s respectively. This means a 5GB equivalent HD movie can be transferred in about 3 seconds.
The new PM971-NVMe SSD will be delivered to customers from this month onwards globally.
Source:
Samsung
via
Engadget
Posted in:
#Gadgets