Home

>

Apps

>

Groups

>
Password Security With Multiple Dummy Mouse Cursors
Question asked by Kaustubh Katdare in #Hacking and Security on Mar 11, 2013
'Passwords' have continued to be the way we secure our computer systems, mobiles and tablets. There are several mechanisms that prevent password theft but those systems work mostly by capturing your keyboard inputs (keyloggers), taking snapshots etc. What if your friend or colleague is standing behind your back and tries to guess your password by looking at your mouse or gesture?​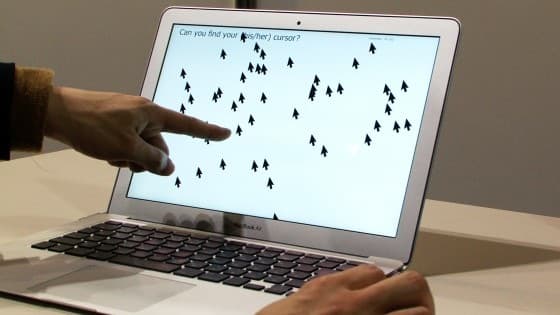 ​
​
A new system solves this problem by employing multiple dummy moving cursors on the screen so that it's impossible for the onlooker to figure out which is the right cursor. Your first impression might be that the user himself will get confused which cursor is the right one, but the creators say that it doesn't happen. User exactly knows which cursor he is moving and where he's clicking. Check following video that shows how the system works.
I believe an immediate application could be in the mobile unlock screens. When you draw patterns to unlock your screen, it's very easy for a person standing next to you to guess what gesture you used to unlock your device. I'm thinking by displaying random gesture lines while the user draws the correct one, this problem can be tackled to some extent. However this is not a 100% workable method.
Can you think of any mechanisms by which you can prevent the onlookers from guessing your password?
Posted in:
#Hacking and Security
Make cursors with different colors or colors which changes..
Yeah, that'd be another good option. However, there is a chance that the color might make it easier to guess the password. But interesting suggestion, I must say.
Its very intresting Sir, can u plz tell me that how can i apply in my laptop or pc?
Rajan Lenka

Its very intresting Sir, can u plz tell me that how can i apply in my laptop or pc?
The project has not been released to the masses yet. But I believe it'd be an interesting DIY project. Just needs some graphics skills.
Awesome... They can give one option to associate color with cursor. Something like User can associate 5 colors with five alphabets. If user is finding difficulty with finding cursor, he can press any of the five alphabet and understand real cursor from the color...