Home

>

Apps

>

Groups

>
OPPO Neo 3 Specs Review - The War Against Xiaomi, Moto E & Asus Zenfone
Question asked by Ankita Katdare in #Coffee Room on Aug 30, 2014
OPPO Mobile India is here with the new iteration of their old smartphone by launching the OPPO Neo 3, a Dual SIM Android phone that's priced at Rs. 10,990. The Indian mobile phone consumer market is currently abuzz with phones from companies such as Xiaomi, ASUS and Zenfone, with their latest cheaply priced smartphones selling like hot cakes on e-commerce portals. It is quite interesting to see that the OPPO Neo 3 smartphone offers almost the same specs and features as the
Moto E
or
Asus Zenfone 4
or
Xiaomi Redmi 1S
, but at a much higher price. Let us review the specifications list accompanying the newest competitor from OPPO to find out more.
Running on Android Jelly Bean with ColorOS, the OPPO Neo 3 features a 4.5 inch FWVGA screen with 480 x 854 pixel resolution display. Powered by a 1.3 GHz Dual Core processor, the smartphone packs inside it 1GB RAM and 4GB internal memory which is expandable up to 32GB via microSD card support. On the rear end is a 5 megapixel camera with flash (which happens to be the only upgrade over the older OPPO Neo) and on the front side, there's a 2 megapixel snapper for taking selfies and making video calls. A 1900 mAh battery provides the phone with power and features such as - 3G, 2G, Wi-Fi, Bluetooth, NFC, GPS/AGPS caters for the user's connectivity needs. At just 9.2 mm, the phone looks as thin as some of its competitors and weighs about 130 g.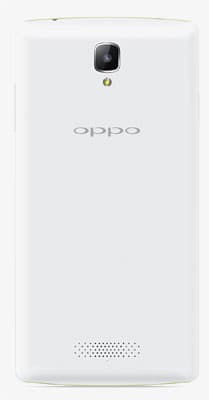 ​
The phone has already begun sales through retail stores as well as e-commerce sites like Flipkart and the OPPO Neo 3 bears the model number R831K. OPPO's high end devices such as Find 7 OR OPPO N1 (the one with rotating camera) have received some good reviews from customers, but that does not seem to be the case with its so-called low-end phone options. To gain a strong foothold in the Indian budget phone market, the company needs to really up their game. Do let us know what are your thoughts on that in comments.
Source:
OPPO Official Site
Posted in:
#Coffee Room
seriously it's becoming like a mobile war!!!!!!!!!
Agree with you
@prahumac
Since the last couple of years, there's this mad frenzy that has begun among the young Indian crowd, where people are always talking about the Android smartphones over the clinking of cup at the tea-stalls as well as in the households. It's good to see though that since people have so many options in a particular price range, they have become conscious buyers.
Gone are the days when a phone would go on sale just because two of your friends recommend it. 😁
The specs comparison tools available online make it very easy to take better decisions.
The smartphone war means that we are getting more options but my concern is that are they cutting some corners to make the devices cheap?
Some folks who bought the Moto G complained about the dismal quality of earpieces. If the companies just indulge in tech specs shootout without taking care of little but important things its the people who suffer at the end of the day.
Ankita Katdare

The specs comparison tools available online make it very easy to take better decisions.
Yes, they are available but in for a long term review you still depend on your friend's opinion.
Agree with you on that, mate. Somehow people are still more important than some online specs-by-specs comparison sheet (at least in India).

Just wondering if there is a chance that a smartphone can be developed that's just about "perfect" in every aspect - be it the display, the processor, the UI, camera, the audio et al.
I guess all we need is custom phones (both hardware & software). Once that is done, the next question will be - "Can we handle that kind of power?" 😁
I do not see a single reason why Oppo kept the price 3-4 K more than MOTO, Xiomi or ASUS. Oppo had delivered impressive phones earlier but that doesn't entitled them to have a higher price tag.

I am afraid it may not catch up competitors in 6-8 K market.