Home

>

Apps

>

Groups

>
Opera Mini 8 Browser Wants Your Smartphone To Stay Cool In The Night
Question asked by Ankita Katdare in #Gadgets on Mar 12, 2014
Opera has released the new Opera Mini 8 Browser for all the basic phones or Blackberry OS running smartphones. With a refreshing look and a bunch of new features, Opera Mini 8 is now available for download for Java platform for the basic handsets or feature phones as they are called as well as on Android and iOS. With 250 million+ users across the world, Opera people seem to have some good reasons to kick-in some cool features in the latest release. In the new look, users will find an improved Speed Dial start page with redesigned tiles. Something that can not go without being noticed is the new flat design (just like iOS) with minimalism at heart, that according to the company lets users browse, in style.
Opera Mini 8 feels that with the new set of features they are offering the users an experience available till date only on the most expensive smartphones. The first and foremost is the '
Night Mode
'. Just like any other e-reader app or device, if the user opts to switch on the Night Mode through settings, Opera Mini 8 will use darker colors that will be easy on your eyes, while reading stuff at night.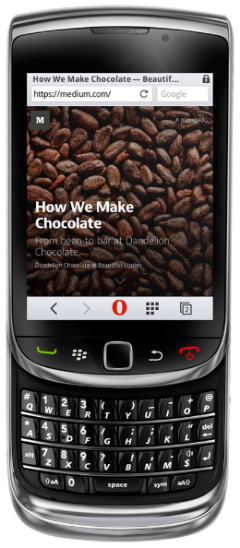 ​
Another cool feature is the '
Improved savings report' -
On the new data-savings page, users can monitor and adjust how they are saving data, such as setting the quality of images, all in the same place. Users can reduce the data spent on surfing the webpages to about 10% of its original size. Therefore, if you are on a bad connection or paying for data as you go, Opera Mini 8 will keep you online longer. And last but not the least is the '
Private mode'
which makes sure that private tabs don't save information once the open tab is closed. That way, you can stay logged in on your main window, while your friend checks out his or her account in a private tab.
Do check out the latest video from Opera on YouTube highlighting these new features -
To download the Opera Mini 8 browser you can head over to
Opera Mobile
or
m.opera.com
with your existing web browser. How do you like the new features? Share with us in comments below.
Update:
Earlier in February, we told you about
Opera Max Beta app
that helps you save 50% of your data usage. Last year, Opera's strategic move involved partnering with seven Indian OEMs to bring its web browser - Opera Mini
pre-installed in the Android devices
they manufacture and sell in India.
Posted in:
#Gadgets
Great browser especially for surfers.Its the quickest and best data saving browser available in market.
Is there incognito mode in opera?