Home

>

Apps

>

Groups

>
Nokia 3310: The New Avatar Of The Iconic Phone Is Better Than Ever
Question asked by Satya Swaroop Dash in #Coffee Room on Feb 26, 2017
Nokia 3310, the phone that kick-started a legacy for Nokia that is yet to die down. Nokia 3310 has been used in memes and we all have heard mythical tales about its indestructibility. Nokia 3310 brought to us the Snake game which consumed most of our childhood as it was the most challenging game of that time. We heard rumours that Nokia 3310 would be back and it's true. It is back in a new look but with all the Nokia 3310 features we loved. The Nokia 3310 was launched at the Mobile World Congress in Barcelona along with the company's
Android offerings
. The Nokia 3310 will make it way globally in second quarter of this year for a price of 49 Euros or 3450 INR.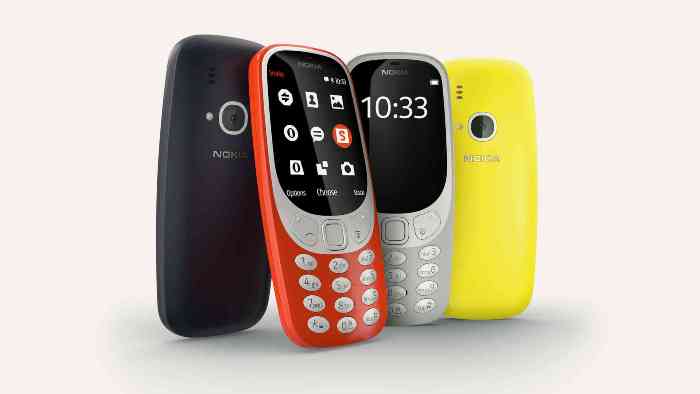 ​
The Nokia 3310 has more or less kept the shape of the original but given it the features you need in 2017. The Nokia 3310 will be available in Warm Red and Yellow, both with a gloss finish, and Dark Blue and Grey both with a matte finish. The custom UI adds a fresh look to the Nokia 3310. As expected you have a colour 2.4inch QVGA resolution display which is polarised and curved for better sunlight legibility. The Nokia 3310 will be available in single SIM as well as dual SIM variants. The internal memory of the Nokia 3310 is just 16MB just as most dumb phones in this range. You get a microSD card slot for cards of up to 32GB. The Nokia 3310 also comes with a new version of Snake tailored for the colour screen.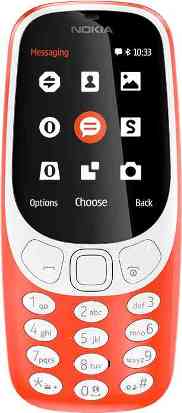 ​
The Nokia 3310 now has a 2MP camera with LED flash on the rear for basic photography. You get a headphone jack for listening to music or FM radio. The Nokia 3310 has a removable 1200mAh battery that can last for 31 days on standby and offer 22 hours of talk time. If you do run out of charge you can replenish the battery with a microUSB jack charger. The Nokia 3310 supports slow 2G networks and Bluetooth 3.0 with SLAM. The Nokia 3310 looks pretty and does the job well as your secondary phone.
Source:
Nokia 3310
Posted in:
#Coffee Room
Useless! Only the word comes in my mind when I saw it first during live streaming of Nokia at MWC.
I had lot of hopes and thought that #Nokia will keep #3310 design as its original with little differences. The design is far away from original. 3310 had serious, simple design for every occasion. This is just like toy. As its for Big kids who used to be using 3310 during first year in college.
Nokia could do better.