Home

>

Apps

>

Groups

>
No, Facebook Is Not Planning To Split News Feed Into Separate Feeds For Friends & Pages
Question asked by Satya Swaroop Dash in #Coffee Room on Oct 24, 2017
Facebook has issued a clarification on the new experimental news feed that was put in place in some countries where posts from friends and posts from pages were separated into different feeds. Facebook had to issue a blog spot explaining that these changes are purely experimental and will remain confined to the selected six countries and shall not make it to everyone. This post came in just as page administrators started to panic as non-promoted posts were being relegated to separate news feed and smaller publishers might miss out from their audience. In this article we shall inform you the course of events that led to this.
Facebook quietly started a test on its news feed in six countries namely Sri Lanka, Bolivia, Slovakia, Serbia, Guatemala and Cambodia. In this experiment the main news feed was populated with posts from your friends on Facebook, promoted posts and advertisements. A secondary feed was created where posts from pages were present. This impact of this move was noticed by a journalist at a Slovakian newspaper named Filip Struhárik who wrote a blog post about this on
Medium
. He noted that pages were seeing dramatic drops in organic reach. Reach of certain Facebook pages dropped by two-thirds when the experimental news feed was put into place. Facebook pages of sixty biggest media houses saw four times fewer interactions. These changes were also seen in countries like Guatemala and Cambodia.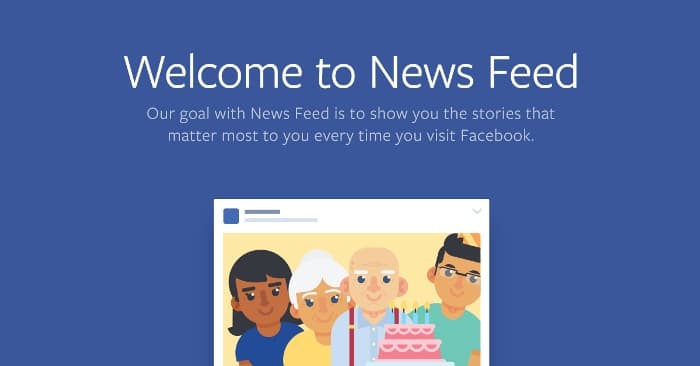 ​
Once this blog post was picked up by media outlets like
The Guardian
, fear spread that media outlets susch as Buzzfeed who rely on Facebook traffic for revenue will be hurt as users may not choose to go to the separate section which houses their posts. This was further bolstered by the fact that Facebook had recently rolled out the Explore Feed where popular posts from recommended pages are kept irrespective of the fact that you have followed or liked them.
Facebook came in with a clarification on their website that the current form of Explore Feed which has been rolled out to certain desktop users is not the same as this experimental feed. Facebook says it was never its intention of making separate feeds for liked pages and friend posts and roll it out worldwide. This experiment shall remain confined to the aforementioned six countries. Facebook has also assured that there is no paid model in planning so that pages can promote their posts on the main news feed. The experiment is still in progress and Facebook has not informed when this will come to an end.
Source:
The Guardian
,
Filip Struhárik on Medium
&
Facebook Blog
Posted in:
#Coffee Room