Home

>

Apps

>

Groups

>
New Advances In Polymer To Have Profound Implications In Everyday Life
Question asked by Debasmita Banerjee in #Coffee Room on Oct 18, 2016
Everything has a definite lifecycle, we are born and we die just like any other thing we see around, un-affecting the laws of conservation. And in this short span, things or lives we consider, come with a preset limit in regard to their performance. After hitting the saturation, even with the external aid nothing can surpass the calculated value. This is where engineers think of replacing the substance itself with something that can perform better corresponding to the requirements. Ushering a new era of convenience, professor David Haddleton and his team at the University of Warwick discovered a breakthrough notion about polymers which promises to redesign the everyday utilities we use – including medicine, mobile phones, computers and clothes.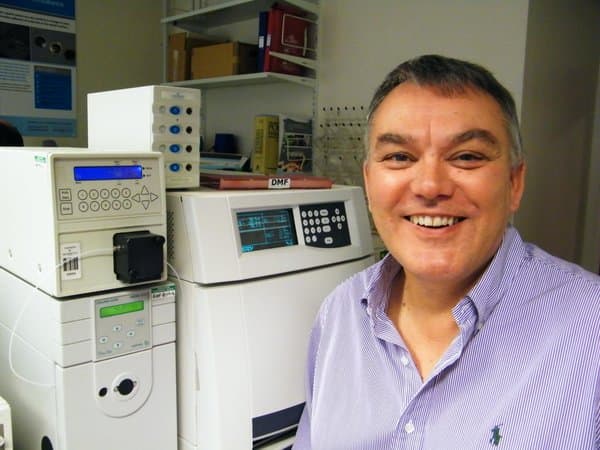 Professor David Haddleton

​
It is a painting process, a unique methodology that can simply construct a molecular structure out of the requirements of the specific products. In short, you can edit the code of the internal structure of a material with benefiting factors required to be involved in getting the best results. Just like you would expect from a framework, the customization could be applied to a pre-existing structure.
The team already proposed the commercial application of this process. According to the source, the conventional way of controlled polymerization includes two variants – with copper and with sulfur. However, these two are flawed as the first one uses expensive heavy metals as catalysts and the later offers poisonous reactions. The newer approach dubbed as Emulsion polymerization, similar to a process making emulsion paint and glue features sulfur-free aqueous environment, propelled by special macromonomers.
While commenting on their research professor Haddleton explained that these sequence controlled polymers containing molecular information are likely to be adopted in an industry with a set of changes and large scale application processing. While it has the potential to assist in a range of applications including nanomedicine to automotive applications, polymer industry needs to generously promote such a motivating solution to a series of problems. The related paper has now been published in the journal Nature Chemistry.
Source:
Warwick
Posted in:
#Coffee Room