Home

>

Apps

>

Groups

>
Microsoft's Screen Sharing And Wireless Charging Plates For Lumia Phones - All You Want To Know
Question asked by Sharvari Panchbhai in #Gadgets on Sep 5, 2014
It seems that Microsoft Corp. did not stop after announcing the wonderful Lumia series-
Lumia 830
,
Lumia 730 Dual SIM and Lumia 735
at IFA 2014. The tech giant has come up with a wide array of exciting new accessories to complement its smartphones. Most notable amongst them is the Microsoft Screen Sharing, an accessory for Lumia phones which allows you to share movies, Xbox games, photos, music with your friends or sharing PowerPoint presentations at your office. In order to provide a smarter way to charge the mobile phones, Microsoft has launched wireless charging shell or plates for Lumia and Nokia phones.
Let's have a detailed look at the accessories one by one.
Microsoft Screen Sharing For Lumia Phones – HD-10
As mentioned earlier, whatever you do on your Lumia, you can now share with your friends in crisp full HD (1080p) on the big screen via this wireless display adapter. It has to be connected to your screen via the HDMI cable but will link up wirelessly with your Lumia. To connect Lumia to your Microsoft Screen Sharing all you need to do is to simply tap your NFC-enabled phone and the display adapter gets connected to it. HD-10 is compatible with Lumia phones with screen projection and Wi-Fi CERTIFIED Miracast™ products. It will be available in two colors black and white by the end of this month.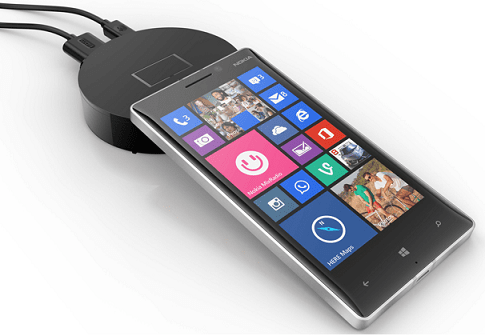 ​
Price
: $79 USD / 79€
Nokia Wireless Charging Plate – DT-903
Qi compatible and BT LE supported, DT-903 allows users to charge their phones in a hassle free way without connecting any cable to their phones. It intimates the user about it by giving a subtle glow. DT-903 blinks light when you've received a missed call, SMS or an email. It will be available in white, bright orange and bright green by the end of this month.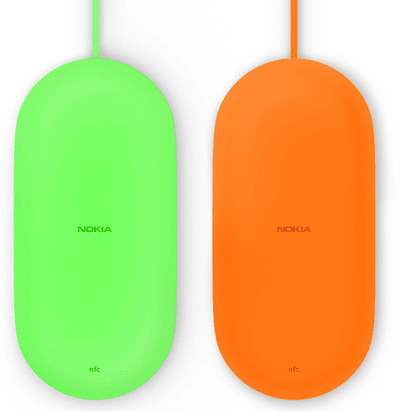 ​
Price
: $59 USD / 59€
Wireless Charging Shell for Lumia 735 – CC-3086
Lumia 735 does not have wireless charging built-in, but you can charge it wirelessly with the help of Wireless Charging Shell. The Qi compatible back panel allows wireless charging and is available in dark grey, bright green and bright orange color.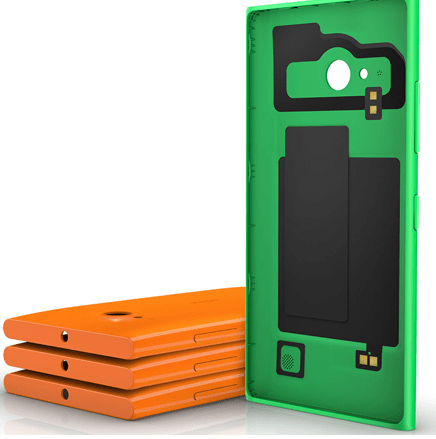 ​
Price
: 14.90€
Wireless Charging Flip Shell for Lumia 830 – CP-627
Microsoft also announced Wireless Charging Flip Shell- CP-627 for Lumia 830. This Shell is designed is such a way that apart from charging your smartphone it also protects your screens. The screen is protected and kept clean by the mushy microfiber lining of the flip. CP-627 will also be available in dark grey, bright orange or bright green next month.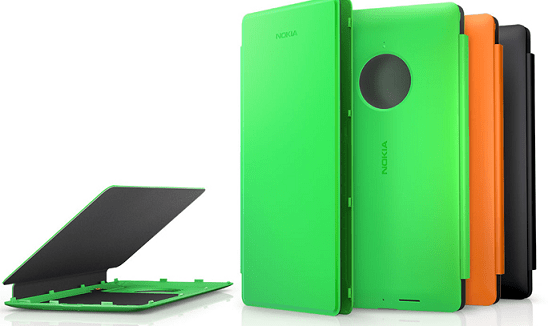 ​

Price
: 24.90€
Nokia Wireless Charging Plate – DT-601
The ultra-portable Nokia Wireless Charging Plate – DT-601 is the smallest wireless charger of all the other chargers. The DT-601 can be plugged into any USB port for power. The ultra-portability feature allows you to charge your phones anywhere. Here, you got multiple options for colors. You can choose either from black, white, yellow, cyan, red or orange color. The orange color charging plate will be available in this month.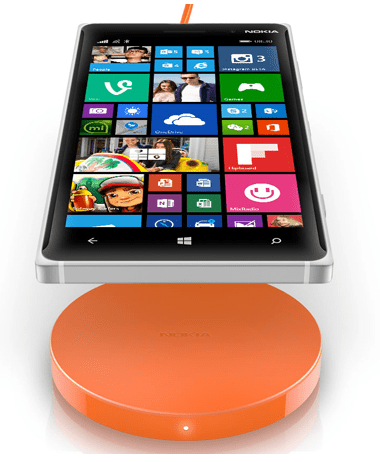 ​
Price:
$39 USD / 29€
So that's it from Nokia for now. Which accessories did you like the most? Do share with us in the comments section below.
Source:
Nokia Conversations
Posted in:
#Gadgets