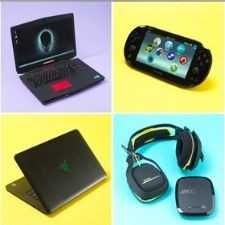 Gadget Geeks
Discuss all electronic gadgets - ask questions, doubts, troubleshooting tips et al. to fellow gadget geeks.
627 Members
Join this group to post and comment.
Microsoft Teams Issue: AdminUserLicenseNotPresent
I've been a Microsoft Office 365 customer for quite some time and have been trying to enable Microsoft Teams for our organization. The introduction video says you just need to enable the Teams service through 'Apps' section in Admin Control Panel of Microsoft Office 365. Having done that step when I visit teams.microsoft.com; I keep getting an error message that you have not enabled Microsoft Teams for your organization.

The URL shows 'AdminUserLicenceNotPresent'. Perhaps it's too early for me to try the Microsoft Teams software? Looks like Microsoft needs to iron out a few more bugs. I'm wondering if anyone's got the Teams working?

PS: I've also tried accessing the service through their OSX software; but it shows the same error.