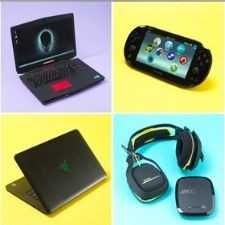 Gadget Geeks
Discuss all electronic gadgets - ask questions, doubts, troubleshooting tips et al. to fellow gadget geeks.
645 Members
Join this group to post and comment.
Microsoft Research: World Wide Telescope [WWT]
CEans,
How many of you know that Microsoft Research has launched World Wide Telescope software?
I guess its worth a try [only if your system supports it]
Here's what Microsoft says about WWT : -
The WorldWide Telescope (WWT) is a Web 2.0 visualization software environment that enables your computer to function as a virtual telescope—bringing together imagery from the best ground and space-based telescopes in the world for a seamless exploration of the universe
What say?
ET phone home! 😉

Thats awesome stuff.. I was thinking of ways to kick start my interests in Astronomy, minus the costs of buying telescopes 😛
its a kickass thing...its awesome
thats great...
I think i should develop some interest in Astronomy now 😛 😉
awesome development from Microsoft people.
thats why its Microsoft...will be the best of the lot