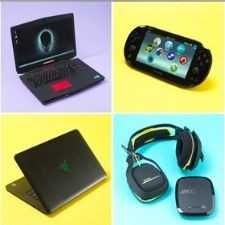 Gadget Geeks
Discuss all electronic gadgets - ask questions, doubts, troubleshooting tips et al. to fellow gadget geeks.
630 Members
Join this group to post and comment.
Microsoft Mimicker Alarm App For Android Makes Sure That You Wake Up In Time
The snooze option in smartphone alarms has made it easier for sleepyheads to catch a few more minutes of shuteye. But what if you wanted a sure-fire way of waking up yourself in time every day? Microsoft's experimenting division, Garage has an answer. They have developed the Mimicker alarm app for Android devices that asks you to perform a set of tasks that is bound to wake you up within a few moments. The Microsoft Mimicker Alarm app has been developed to show off the capabilities of Microsoft Project Oxford machine learning APIs that focus on emotion, computer vision and speech. While the Mimicker Alarm takes a cue from the highly popular Step Out Of Bed! iOS app, it makes things a little bit harder for the user by implementing clever image and speech recognition systems.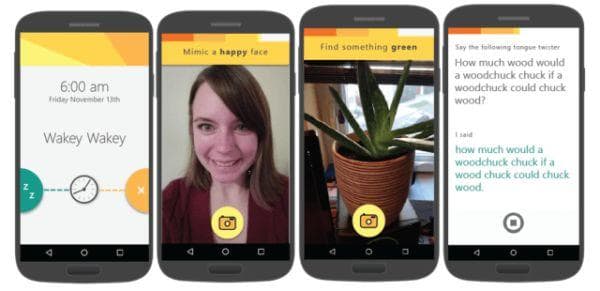 ​
Just like most alarm apps you can set up multiple alarms on the Microsoft Mimicker Alarm app. Microsoft has also added the snooze option that delays the alarm for 5 minutes or more but things set interesting when you try to dismiss the alarm. Depending upon the user's choice, the Mimicker Alarm asks you to perform one or more of the three tasks within 30 seconds of dismissing the alarm. The first task is called "Express Yourself" where you have to take a selfie that matches the emotion stated by the app. In this task the Emotion API that runs on the app helps the machine detect your facial expressions. Next we have the "Color Capture" game which states a common colour and you have to search around your house for an object that matches the colour and take a picture of it. Finally, we have the "Tongue Twister" game which as the name clearly suggests asks you to repeat a tongue twister as shown in the app. We think this would be the trickiest to tackle as Microsoft's voice recognition capabilities aren't that polished as compared to its competitors.
Since the Microsoft Mimicker Alarm app is just an experiment, the Microsoft has provided it for free on
Play Store
and if you are an Android developer you will be glad to know that the entire project is available
on GitHub
where you are free to view the source, check file issues and even contribute your own Mimic.
Source:
Microsoft