Home

>

Apps

>

Groups

>
MediaTek Announces New SoCs For Android Devices At CES 2015
Question asked by Sharvari Panchbhai in #Gadgets on Jan 9, 2015
Taiwan based company MediaTek, widely known for providing premium level System on Chip (SoC) solutions for global market, has announced its latest range of SoCs for Android devices ranging from fashionable Android wearables to Android TVs at CES 2015. The company has also revealed the news about its collaboration with Sony and Google to launch the first ever HD Television based on Android 5.0 Lollipop OS.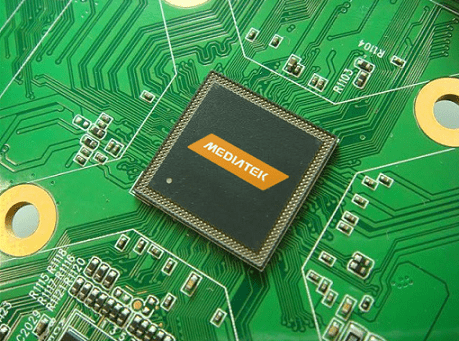 ​
MT2601 SoC
MediaTek has unvieled the new MT2601 SoC for wearable devices in sports, fitness, et al domain developed on Android Wear platform. The diminutive SoC with 41.5 percent fewer components consumes less current and has robust features.
With a 1.2 GHz dual-core ARM Cortex-A7 processor and ARM Mali-400 MP GPU, MT2601 has been designed in such a way that it has lower bills of material (BoM) cost and smaller printed circuit board (PCB) size along with extended battery life. It also supports qHD display resolution. MT2601 can form interface with external sensors and SoC MT6630 to build a PCB footprint of size as less as 480 mm2 for Bluetooth. MediaTek claims that this small PCB forms a comprehensive platform solution for wearable device makers to make gadgets that have long usage times. At present, MT2601 is in mass production and is ready to support Android Wear software.
MT7615 SoC
With its commitment to support growing Wi-Fi technology, MediaTek has announced 802.11ac SoC- MT7615 with MU-MIMO and beam forming technology for Wi-Fi connectivity. Wi-Fi Quality of Service feature of MT7615 is designed in such a way that it gives high throughput to a single-user or a multi-user environment. It supports short as well as long spectrum transmission on 2.4GHz and 5GHz channels and also consumes less power as it features Dynamic Voltage Frequency Scaling technique.
The highly energy-efficient SoC is designed with MediaTek's 4 x 4 x 4 (4Transmitter, 4Receiver and 4Spatial Stream) in order to provide best Wi-Fi experience to the customers. To improve the existing networks and provide the best connectivity solution, the MediaTek's MT7615 SoC meets IEEE 802.11ac (Wave1 and Wave2) standards and is also compatible with IEEE 802.11a/b/g/n standard. MT7615 uses FEM or external FEM for delivering HD/4K video and super-fast data and also collaborates with MT7623 Quad Core ARM-based network processing unit that has built in 1x1 Wi-Fi for sniffer. The SoC also provides Bluetooth connectivity for speakers and many wearable devices.
MT7615 will be available for sampling in Q2 followed by its mass production in Q3 of this year. Its main application will be in high-end home gateway, video bridge, set-top box, router, and enterprise-class AP.
SoC for First Sony Android TV
MediaTek has joined hands with Sony and announced that its cutting-edge SoC will be used in the first Sony Android TV. The TV by Sony will have the company's noteworthy picture-quality algorithm and will run on Android 5.0 Lollipop software. This will allow consumers to watch movies and videos, stream apps, play Android games, et al directly from Google Play with voice search.
Featuring Google Cast Ready, the new TV enables the users to view their shows or videos from a smart device to TV. The 4K2K streaming content with intuitive user interface and controls is also supported by Sony Android TV.
Tie-up With Google
With a vision to provide best home entertainment to the consumers, MediaTek has also collaborated with Google to provide world's first Ultra HD TV that will run on Android 5.0 Lollipop OS. The new TV with MediaTek's MT5595 SoC and Google Cast Ready was demonstrated at CES.
The SoC of new 4K HD TV is also the first TV SoC to support Google VP9 and HEVC codecs that are designed for 4K2K content streaming at 60 fps. MT5595 consists of two high-performance ARM Cortex-A17 and two ultra-efficient ARM Cortex-A7 processors. This incorporation will lead to its ultimate performance by consuming less power. The MT5595 SoC is already under mass production and the TV will be available in the market by March 2015.
What are your thoughts about the new SoCs by MediaTek? Share with us in the comments section below.
Source:
MediaTek
Posted in:
#Gadgets
Great news ! MediaTek is really coming up with nice products.
We are about to start some R&D with their LinkIt development kit.