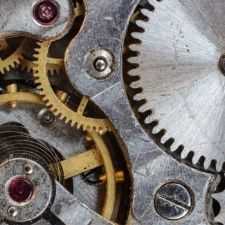 Mechanical
Community of Mechanical Engineers: Get help about everything related to mechanical engineering from fellow mechanical engineers.
805 Members
Join this group to post and comment.
mechanical power
what is the formula to calculate the output mechanical power for the following prime movers ?

1) electric motor
2) I.C engine
3) hydraulic turbine (pelton , kaplan, francis)
4) hydraulic rotary actuator

also the input power for an electric motor is the product of voltage and current.
(P = V * I)

similarly what is the formula to calculate the power inputed to the rest of the machines ?