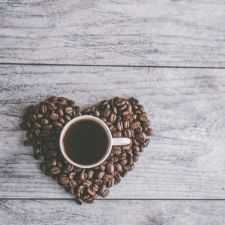 Coffee Room
Discuss anything here - everything that you wish to discuss with fellow engineers.
12921 Members
Join this group to post and comment.
Make Money by working at home!
Hello All!
So you wanted to have your own shop? You wanted to be a seller? You did not know how to start? You did not have money ....
Now its easy to create an online shope and sell the stuff to the world! The setup is 'FREE' & you don't have to be into manufacutring. Just create new products with an idea and put it online for sale.
Try these free shops @
www.CafePress.com
&
www.Zazzle.com
Feel free to contribute your thoughts & ideas about the same.
-The Big K-
khewl

nice opportunity biggie... really. well im not into the stuff though but its good for those who strive for it.... i just had an overview of cafepress... its actually good... gudluk ppl 😀
true!

Many people are making big bucks with Zazzle & CafePress. I'm thrilled by their concept. They have solved the biggest problems for those who want to start their shops and sell online to the world.

Everything except the creative ideas are managed by those folks. They put your product online, give you their existing traffic, 'make' the product for you and ship it to the doorsteps of your customers! Isn't that amazing?

Do share your story if you had any success with any of these.

-The Big K-
Cafepress has been around since long and zazzle is new. Zazzle is quite popular among the new players. I do not know of anyone who is active on any of those sites. Innovative ideas will rule the world. Cafepress and zazzle are the examples!
I visited few forums and found that Zazzle has better services than Cafepress. They have better quality clothes and shipping is fast. I also liked their design editing page.

Zazzle sure has an edge over cafepress.
That's right. I heard a lot about Zazzle . Probably they ship the goods in 24 hours.
Also check out
www.customink.com
for similar services. 😀
-The Big K-
One more link ->
www.spreadshirt.com
😁
I guess we already have lots of links. Has anyone setup an online shop on any of these websites?
-The Big K-
Good ones. I will check them out soon.
zazzle have such a professional web interface,like it very much,Thanks..
______________
My dave|
earning online blog
|
Since i join I received bunch of news letter that keep me up to date on the latest offer.Great place to hang on.