From the Archives
Archived discussions on CrazyEngineers
@Sharvari Panchbhai • 28 Jun, 2014 • 5 likes
The Indian Space Research Organisation (ISRO) is going to launch Polar Satellite Launch Vehicle (PSLV) C-23 from Satish Dhawan Space Centre (SDSC)-SHAR, Sriharikota (located at 100 km north from Chennai). PSLV - C23 will launch the French Earth Observation Satellite SPOT-7 along with four other co-passenger satellites from Canada, Germany and Singapore on Jun 30, 2014 at 9.52 a.m.[IST].The four co-passenger satellites are NLS-7.1 (Can-X4) and NLS-7.2 (Can-X5) from UTIAS/SLF Canada, AISat from DLR Germany and VELOX-1 from NTU Singapore.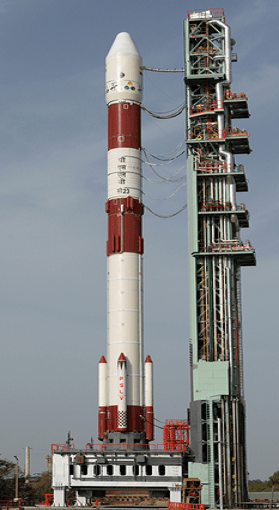 ​
Yesterday, Launch Authorisation Board (LAB) gave its nod for the launch of PSLV - C23 on Jun 30 from Sriharikota. It was originally planned to launch PSLV - C23 at 9.49 a.m.[IST] but now it is rescheduled to 9.52 a.m.[IST].There is a 3 minute delay in the launch because there is a possibility that the space debris may get in the way of launch vehicle.
ISRO said that the 49 hour countdown has begun at 8.52 a.m.[IST] today (Jun 28, 2014) at Satish Dhawan Space Center (SDSC), Shriharikota. PSLV-C23's Mono-Methyl Hydrazine (MMH) Propellant filling operations of Fourth Stage (PS4) was started at 11.15 a.m.[IST] and was successfully completed. Recently,Propellant filling of Reaction Control Thrusters (RCT) of First Stage (PS1) is also completed successfully.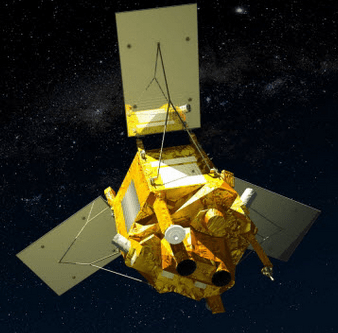 SPOT-7​
SPOT-7:
SPOT 7 (714 Kg satellite mass) is a French optical Earth Observation Satellite identical to SPOT-6 which was launched in September 2012 on PSLV-C21. SPOT-7 will be placed diametrically opposite to SPOT-6 after it is injected into Sun Synchronous Orbit.SPOT-7 is built by AIRBUS DEFENCE & SPACE, a European space technology company.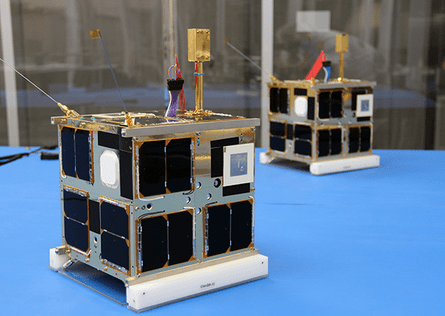 NLS-7.1 and NLS-7.2​
NLS-7.1 (Can-X4) and NLS-7.2 (Can-X5)
: NLS-7.1 and NLS-7.2 (each weighing 15 kg satellite mass) are two-spacecraft dedicated to the mission of Precision Formation Flying using differential GPS with CM level relative position.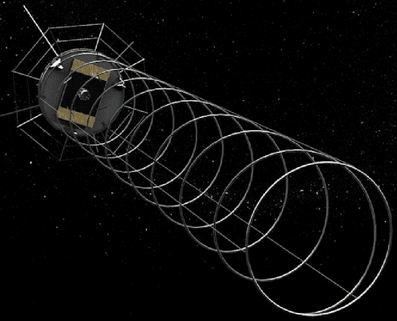 AISat​
AISat:
AISat (14 Kg satellite mass) is a global sea-traffic monitoring system with emphasis on high traffic zones using AIS signals.It is the first satellite by DLR in the nano-satellite class.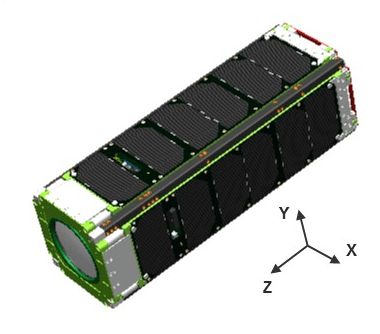 VELOX-1​
VELOX-1
: VELOX-1 (7 Kg satellite mass) is a MEMS-based attitude determination and control system.It is a technology demonstrator for in-house design of image sensor which uses inter-satellite RF link.
ISRO's Polar Satellite Launch Vehicle has launched 35 satellites of countries like Germany, Canada, France, Japan, Switzerland,Singapore, UK,Denmark and many more.
Source :
ISRO
| Image Credits :
Spaceflight101
@kalaivani M • 29 Jun, 2014 • 1 like
nice info.. keep posting😀
@Kaustubh Katdare • 29 Jun, 2014
Prime Minister Narendra Modi will witness the launch of PSLV. While ISRO has developed quite a lot of expertise in launching PSLV, I think PM's presence will put them under a lot of pressure to make it successful. All the best to ISRO guys!
@Kaustubh Katdare • 30 Jun, 2014
Update: PSLV launch has been successful. 👍
@Ankita Katdare • 30 Jun, 2014 • 2 likes
Quoting a few words from Mr. Modi,
"I urge Department of Space, to proactively engage with all stakeholders, to maximise use of space science in governance and development," he said. "India's Space programme, is driven by a vision of service to humanity. Not by a desire of power."

I ask our Space community, to take up the challenge, of developing a SAARC Satellite. I also ask you, to enlarge the footprint of our satellite-based navigation system, to cover all of South Asia."

India has the potential, to be the launch service provider of the world. We must work towards this goal. India's space programme is a perfect example of my vision of scale, speed and skill."
PS:
He even suggested developing, a state-of-the-art, interactive, digital space museum.
@vishal Lokhande • 30 Jun, 2014 • 1 like
Again ISRO has proved as they are champions in PSLV technology and day-by-day they are dominating Space Research .👍
@Sharvari Panchbhai
: Very nice info...keep posting on same...👍
Related Posts
Archives
@Saurabh Mishra · Jul 1, 2014
Sir I am student of electronics & communication . I am interested in IT field.I wanted to make career in software testing but I hve some doubts. 1- Could ECE...
Archives
@sad_engineer · Mar 16, 2013
i want to ask about my final year project,my field is development,i was thinking about to work on .net or yii framework, can anyone give me some ideas,or can anyone...
Archives
@NAVATHE SACHIN · Mar 24, 2013
please provide latest paper presentations for mechanical engineer.
Archives
@Ankita Katdare · Sep 22, 2011
The Bharti Airtel Campus Placement procedure is as follows: 1. Corporate Presentation 2. Aptitude Test 3. Panel Interview Eligibility Criteria usually is : All students with minimum marks of 50%...
Archives
@Ankita Katdare · Sep 14, 2011
I have heard HCL Conducts 'Technical GD' 2 persons say a technical topic and get time to think for 10 mins and then candidates are asked to discuss it. Topics...