Home

>

Apps

>

Groups

>
ISRO Bhuvan Reaches Remote Villages In India Where Google Earth Can't
Question asked by Kaustubh Katdare in #Coffee Room on May 23, 2013
Indian Space Research Organisation (ISRO) created "Bhuvan" in 2009 - a software application to let users explore the 3D representation of the Earth, a la Google Earth. The application was available only in 2D until now and according to
Indian Express
, a new 3D mode has now been enabled. The scientists say that the move will bring Bhuvan at par with Google Earth. The official Bhuvan portal :
https://bhuvan.nrsc.gov.in/bhuvan/
offers both 2D and 3D versions of the application, including 'Pocket Bhuvan' which is accessible from Smartphones and offeres navigation like Google Navigation.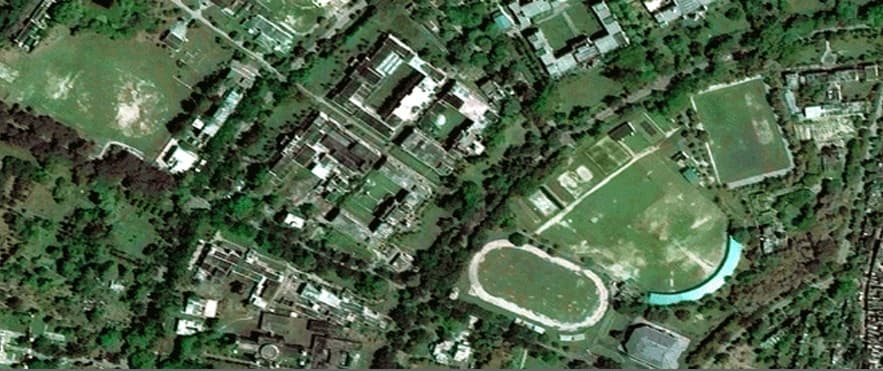 ​
[Varanasi, As Seen In ISRO, Bhuvan]
Bhuvan was launched in 2009 to mark the 90th birth anniversary of Vikram Sarabhai and the site's currently maintained by Hyderabad based National Remote Sensing Center. Himanshu Pandya, a scientist at the Space Application Center (SAC) says that the biggest advantage ISRO Bhuvan has over Google Earth is that it's enabled to map even the remotest corner of the Indian territory.
We tried launching Google Earth on our Macs and found that both 2D and 3D buttons would lead to downloading of file called 'bhuvanShellUrl.asp'. We later learned that the application has been optimised for IE6 on Windows XP. That didn't surprise us, given the reluctance Government has in upgrading to the latest operating system. But, IE6? Seriously ISRO?
We'd request our readers who're forced to use Windows XP & IE6 at work or college to test the application for us and share your feedback. We'd like to know your opinion on whether the service is at par with Google Earth. We're especially interested in knowing whether Bhuvan can really reach where Google Earth can't.
Go!
Posted in:
#Coffee Room
It's great move (though old technology).. Maps are still not very clear as claimed, no surprise our Indian officials are more into talking.
If govt would invest in it and it and give free to citizens, it could be better for security, navigation system and all.

Put Bhuvan GPS tracker in all MLA's / MP's and bureaucrats and track all with precise location, where they are going.😁

One thing I don't understand why they are using Microsoft windows XP and IE6 where they should use Linux variants and open source software.👎 Now I know how Microsoft is still making money from windows XP☕

PS: Today I got new Google Maps and seriously its awesome, buttery smooth and looks like Google earth.
I'd agree. Looks like everyone's taking mapping seriously. The recent update on ToI says that China has succeeded in making Pakistan use their GPS (Baidu GPS) instead of the regular GPS (controlled by the United States). Maybe it's time for India to develop our own navigation systems than relying on someone else's. I'm not sure how feasible it is because of the GPS integration with almost all the smartphones.

Let's see how ISRO evolves this. I'm bit disappointed because Bhuvan does not give me the details I'd want (especially coming from the Google Maps service). I tried Zooming into various cities; but Google Maps is still a superior product.

Still not sure why ISRO spent money and time in creating Bhuvan. Anyone's got a clue?
Hi, I suppose some of the facts mentioned in the article are incorrect. Bhuvan was launched in 2009.
Initially started with 3D Globe only which works with Windows OS and IE (version 9 below).
But then Bhuvan started using Open-source technologies (Openlayers, Mapservers, Geoservers) to dessiminate satellite data & products, which includes Bhuvan 2D visulaization (compatible with all major OS & browsers), Bhuvan Thematic Services (including Land Use Land cover theme), Disaster information support (landslide hazards, flood hazards ), Satellite data download and many spatial mashups (like municipal Web-GIS, Forest Web-GIS etc).
coming to the GPS systems, there are plans of isro like - IRNSS, GAGAN.
I think Bhuvan needs more awareness about the data-sets it provides in public domain. Its not just a high-resolution satellite imagery which is useful, there are different satellite data derived products which helps in geo-spatial enabled decision making, Which Bhuvan provides sepcific to India.
Asnhika
, thank you for bringing it to our notice. 1999 was a typo which has been fixed now.
I checked the website again; but had same problem as earlier while accessing the 3D version on Mac. Also, I tried zooming in on various cities in India and the depth isn't comparable to Google Maps.
Yes, encouraging Bhuvan research would help a lot in Disaster management specially Flood related areas. I hope they will add feature of real time update.
An Indian Map 😲 Well That is the great problem with Indian technos They seldom become popular in India. If it is more popular then the government may bring it out in their election Manifesto to Upgrade it 😁
As menitoned earlier, to overcome the limitations of Bhuvan 3D (which still works only with windows), Bhuvan 2D was developed with all open-source tools. (check this - bhuvan3.nrsc.gov.in/bhuvan). Except 3D all bhuvan applications should work on Mac or any OS.
And yes, its not all about high resolution satellite imagery, sometimes we need to analyse coarse resolution imagery also when we want to see the change/effect at a larger area. For example for drought assesment of entire India.
[at]ianoop
Current disaster management information support is available at -
https://bhuvan-noeda.nrsc.gov.in/disaster
https://bhuvan.nrsc.gov.in/bhuvan_links.php
gives link to all Bhuvan hosted services and mashups.
Another correction Bhuvan 3D was released (in 2009) before 2D (in 2010) 😛
Asnhika

Another correction Bhuvan 3D was released (in 2009) before 2D (in 2010) 😛
Thanks. Do you, by any chance represent ISRO? 😀