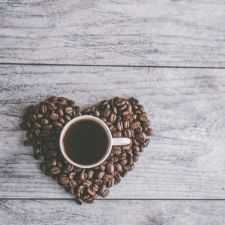 Coffee Room
Discuss anything here - everything that you wish to discuss with fellow engineers.
12920 Members
Join this group to post and comment.
Is anyone seeing 'Not Secure' in the browser on CrazyEngineers pages?
Could you please browse 2-3 pages on CrazyEngineers and let us know if you encountered 'Not Secure' notification in the browser? Your feedback would help us fix issues. Thank you in advance.
Firefox locked me out of CE a few minutes back saying site insecure. Seems temporary as I am back now.
Yes, there was an issue a couple of minutes ago and it's been fixed. Just want to make sure that people from different locations are seeing secure pages.
We need more responses here. 
No issues for me. 
Browser: Chrome Desktop V 67.0.3396.62 
Navigated through multiple pages dont see any message.
I rarely use the phone for anything other than making or receiving calls. If at all I do go to the browser CE is on screen. I did not face any problem using it. Tried just now. Working well.
Update:
We found out that this error appears only when the user omits the 'www' part from the URL, and is using FireFox or Safari or MI browser. 
Chrome, however correctly appends the 'www' part to the URL even when the user did not mention it. 
We'll have to work out a solution for this to work on all types of browsers. 
--- 
Special thanks to @saandeep for bringing this to our attention. He helped identify a notorious issue in our configuration that we couldn't have identified otherwise. I think lot of people who were typing the site's address directly in the browser were getting this issue and couldn't figure out why the site wasn't working. 
Thank you once, again!