Intex Aqua Lions X1 and X1+ With Shatterproof Display & One-Time Screen Replacement Launched
Intex Technologies have launched a pair of smartphones just in time for the Diwali. The smartphones care called the Aqua Lions X1 and Aqua Lions X1+ as an ode to their own IPL team. The company has taken a leaf out of Samsung's book and announced a one-time screen replacement warranty with these smartphones. Here are the terms and conditions for this offer. The one-time screen replacement is valid for a year from the phone's purchase and you need to activate the offer on or before 30th November 2017. Here is the kicker though, the Intex Aqua Lions X1 and X1+ are supposed to be shatterproof which means you will be hard pressed to break the screen in the first place. We should be clear though, shatterproof does not mean your display is indestructible this means it will stay put after a fall and not shatter into pieces.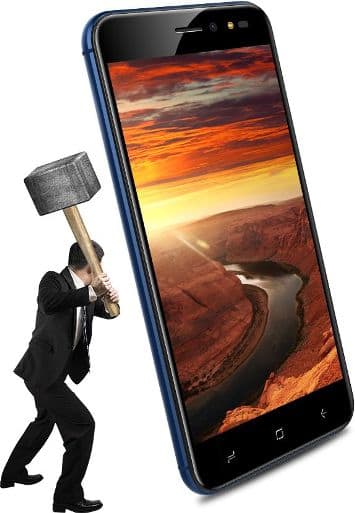 Intex Aqua Lions X1
​
Normally shatterproof displays are encased in plastic covering instead of glass but Intex says in the spec sheet that they have shatterproof glass. We are not sure how they have implemented the shatterproof design but we are dubious about their claims as they are clubbing in the one-time screen replacement option. The Moto X Force was also shatterproof and they gave the customer with a user-replaceable exterior lens to help repair any damage. We need to know how Intex have implemented their shatterproof display as normally shatterproof smartphones are expensive.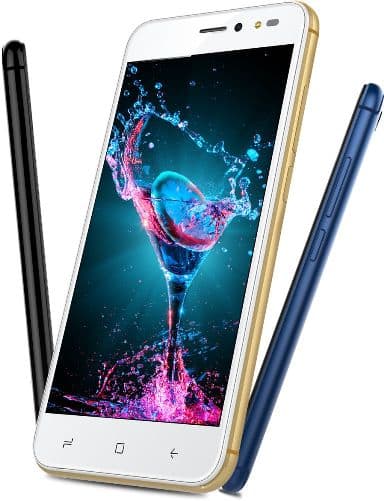 Intex Aqua Lions X1​
Let's now talk about the smartphones starting with the Intex Aqua Lions X1. The Intex Aqua Lions X1 has a 5.2inch HD IPS panel display with pixel density of 282ppi but the company has wrongly put the figure at 440 in the spec sheet. The Intex Aqua Lions X1 has MediaTek MTK 6737 chipset underneath the hood which houses a 64-bit 1.3GHz A53 quad-core processor, ARM Mali T720 GPU and 2GB of RAM. You get 16GB of internal memory and can use microSD cards to expand the storage to up to 128GB. You get a 13MP auto focus camera on the rear with flash and 5MP selfie shooter with flash. The Intex Aqua Lions X1 is powered by a 2800mAh battery which can last for a day on average use. You also get a fingerprint sensor on the rear which supports gestures for capturing photos.
Intex Aqua Lions X1+ ​
The Intex Aqua Lions X1+ has the same innards as that of the Intex Aqua Lions X1 but you get 3GB of RAM and 32GB of internal memory. All other features including battery and cameras remain the same as its predecessor except for the price tag. You can get the Intex Aqua Lions X1 in Glossy Black, Champagne and Blue variants for Rs. 7499 but you have to shell out Rs. 8499 for the Intex Aqua Lions X1+ in the same colour variants. You get the same connectivity options like Wi-Fi, microUSB and Bluetooth. The company preloads both the smartphones with SwiftKey, MiFon Security, Prime Video and DataBack. When you buy the smartphone and opt for Jio as your service provider you get up to 25GB as additional data when you recharge with Rs. 309 or more for five recharge cycles.
Intex Aqua Lions X1+
​
Source:
Intex Press Releases
,
Intex Aqua Lions X1
,
Intex Aqua Lions X1+
I believe that Intex is not entirely confident about their shatterproof display as they are offering a replacement too. The one time free replacement idea might have come to them courtesy of Samsung who are running the 'Never Mind' offer which also gives you one time screen replacement guarantee. What do you think about companies giving screen replacement guarantee? Should other companies follow suit?
Only logged in users can reply.