From the Archives
Archived discussions on CrazyEngineers
@Ankita Katdare • 13 Mar, 2015
Among the many products in the portfolio of Intex Technologies' televisions now stands a new 32-inch LED TV with HD resolution (1366 X 768 pixel). The 80 cm television comes with a price tag of Rs. 23,990 and the promise of a good viewing experience for the user. Powered by the Eye Safe T Matrix LED technology, the Intex 3111 HD TV features a vertical panel for wider view. The television has been designed to reduce power consumption and reduce time lag. Intex Technologies also bring auto channel search and sleep timer to the table. With a dynamic contrast ratio of 1000000:1, the Intex 3111 LED TV comes with stereo sound system with bottom speakers and some of the advanced features such as perceptual motion flow tech, full HD video playback through USB 2.0 and digital noise reduction.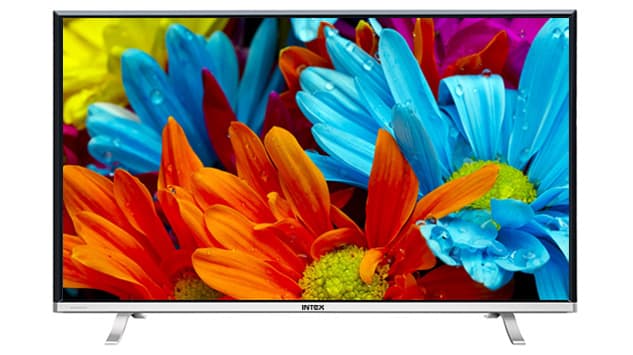 ​
At a net weight of 4.4 kg, the television looks to be quite on the heavy side. Other than that, we take a look at the various ports on the Intex 3111 television, only to find a HDMI ports, a VGA input ports, two composite AV in ports and a composite AV out port as well as a RF in port.
If we compare the Intex 3111 with the other HD ready 32-inch TVs in India such as the LG LB515A or Samsung UA series or Bravia models, you will find that the Intex 3111 is one of the cheapest options. What are your thoughts on the new 32-inch model? Share with us in comments below.
Source:
Intex Electronics
Related Posts
Archives
@Kaustubh Katdare · Jul 23, 2015
Making India Awesome is the new book by renowned author Chetan Bhagat. I thought of starting a discussion so that we can have reviews of the book as soon as...
Archives
@Radhika Deshpande · Oct 21, 2015
EngineerBabu is a web, graphics and app development company with a difference. Based out of Indore, Madhya Pradesh, this IT services firm was started by Mayank Pratap, a computer science...
Archives
@moderncontrol · Jan 26, 2009
hi, can some one give me ideas or topics for my final year project in computer engineering about any upcoming technology over which i can work for my project.
Archives
@Satya Swaroop Dash · Sep 10, 2014
While Apple had everybody's attention during its iPhone 6 and Apple Watch launch event, Qualcomm Technologies announced a slew of new processors that will bring 4G LTE connectivity equipped smartphones...
Archives
@palampalli bharath · Nov 13, 2015
Which course is better among embedded systems, VLSI, Java, .net, Oracle & networking. First of all i would like to thank these forums for providing valuable information about the languages,...