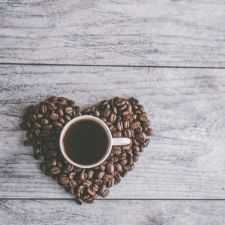 Coffee Room
Discuss anything here - everything that you wish to discuss with fellow engineers.
12933 Members
Join this group to post and comment.
Installing network card
I want to set up BSNL broad band connection in my computer. But the computer says " Install the network card".

I have followed the BSNL CD completely, but the computer stops everytime giving the same error.

Unable to understand what to do.

Most of my work is suffering due to lack of internet connection. I need urgent help. Please.
go to device managers and check if the already installed network card is functional?
Thanks Durga,

but where is the device manager located? ...Control panel? I am completely novice in such things and do not know even such basic things. Please help me.
i guess your motherboard is old 1................ m i right???
@ Ishan

if you are on windows 7, right click my computer and the properties. You should see device manager on the panel on left hand side
Thanks Durga and Lovejeet you too however my mother board is not old, I am now able to access internet through my own computer. Your advice helped. Thanks Durga. 😀

Now I just have one more doubt.

Optiplex GX280 is written on my CPU. It is a dell computer. I want to download dell drivers for that as I am unable to hear any sound from my computer. How to do that?

Can you send me the exact link or page from where I can download the drivers? Anything more which I need to download?

@ Ishant

" I am now able to access internet through my own computer" - i thought the problem is solved.
Can you post a pic of your device drivers, with network adapters section enlarged????
Hello Ishan, I too have gone this problem as my first experience. At that time I too spent so much time messing up with bsnl cd. But then, using the 'Network Connections,' I created a new network connection with the user name and password provided by the bsnl office. And to my surprise, this simple step worked for me. 😀
What was your case, Ishan.?
Well I have now got the problem Deepika. Accidently my hard disc crashed. I bought and installed a new one. But the new one didn't had any device drivers for internet installed on it. So I rang up one of my friends who is doing MCA, he gave me those drivers, I installed it and now my internet is working fine. 😀
Ishan I don't know exact your problem. But once checked your device manager for that open Run(windows+R) and type
devmgmt.msc and then opened device manager. In the device manager you can check your LAN card drivers. if you are installed LAN card drivers every thing clear otherwise the LAN card device display yellow color symbol or unknown device at that time you can install you LAN card drivers ok. If you are using windows7 once you can uninstall you LAN card drivers and once again install then it's work properly from your motherboard CD.
If you will tell your problem exactly then I'll tell you solution for your problem.....