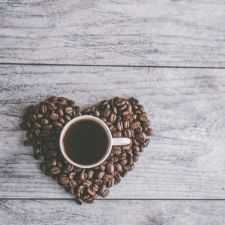 Coffee Room
Discuss anything here - everything that you wish to discuss with fellow engineers.
12915 Members
Join this group to post and comment.
Information about Six Stroke Engine
i wanted to known about six stroke diesel engine
Re: hi

What would you like to know?
wat exactly u want abt six stroke engines?
they r diff types of engines like crower's six stroke engine,bajulazsa six stroke engine,etc...........
hi...
is it a good project for us from cost side................
Just do a Google search of "six stroke diesel", you will get over 300 sites. Knock yourself out, dude...

;~)
Think..So google can help you........!!!
if u find something gr8 plz do forward it to me too....!!!!
All the best
I found a good piece of Information from Wikipedia which you may find useful
A term
six stroke engine
describes two different approaches in the
internal combustion engine
developed since the 1990s to improve its energy and environmental efficiency.
Some designs capture the waste heat from the four stroke Otto cycle or Diesel cycle and use it to power an additional power and exhaust stroke of the piston. Designs either use steam or air as the working fluid for the additional power stroke. As well as extracting power, the additional stroke cools the engine and removes the need for a cooling system making the engine lighter and giving 40%[1] increased efficiency over the Otto Cycle or Diesel Cycle. The pistons in a six stroke engine go up and down six times for each injection of fuel.
These six stroke engines have 2 power strokes, one fuel, one steam or air. The currently notable six stroke engine designs include
Crower's six stroke engine
, the
Bajulaz engine
and the
Velozeta Six-stroke engine
.
Another approach employed by the Australian Beare Head engine and the German Charge pump engine are called six stroke by their designers and spread the six strokes between pairs of pistons. The Beare Head uses a second opposed piston in each cylinder which moves at half the cyclical rate of the main piston, thus giving six piston movements per cycle. the second piston replaces the valve mechanism of a conventional engine. It does not use any additional working fluid. The German Charge pump engine invented by Helmut Kottmann uses a second charging cylinder alongside the power cylinder. In both designs the charging second cylinder replaces the valve mechanism of the normal internal combustion engine.
The term six stroke engine describes two different approaches in the internal combustion engine developed since the 1990s to improve its energy and environmental efficiency.
_____________________
high performance car parts