Home

>

Apps

>

Groups

>
IIT-Roorkee engineers are working on developing solar cells using Jamun
Question asked by Kaustubh Katdare in #Coffee Room on Apr 30, 2017
Engineers at IIT-Roorkee (IITR) are working on developing low-cost solar cells using solar cells. The pigment that naturally occurs in Jamun can be used as a cheaper photosensitizer for 'Dye Sensitised Solar Cells' aka DSSCs or Gratzel cells. These cells form a layer of porous titanium dioxide (TiO2) coated photoanode and a layer of dye molecules capable of absorbing the natural sunlight along with electrolyte and cathode. All these components form a structure where the dye molecule allows for absorption of visible light.
Mr. Soumitra Satapathi, the lead researcher of the project at IITR said that the idea clicked after watching the dark color of the Jamun on the trees in IIT campus. Satapathi and his team comprising of Nipun Sawhney and Anubhav Raghav then worked on extracting dyes from Jamun using ethanol and also used plums and black currant along with mixed berry juices that contain special pigments responsible for the typical Jamun color.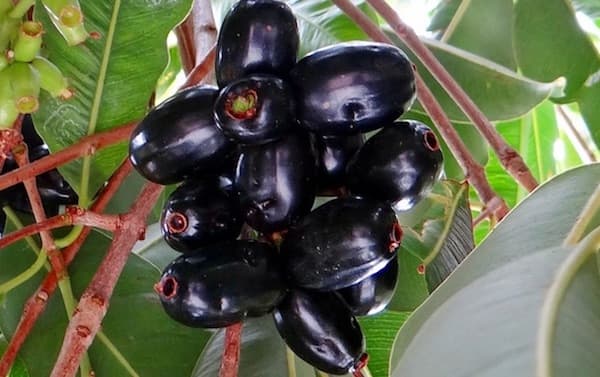 ​
He further said that the natural pigments are much more economical than the Ruthenium-based pigments that are used to improve the efficiency of solar cells. Satapathi, who is also a visiting professor at the University of Massachusetts Lowell (USA) believes that India has a huge potential and ambition in tapping the solar power. India is aiming to have about 40% of its total power needs generated from solar energy by year 2030.
The Government of India is also planning to have almost all cars on the road to be electric powered by the end of next decade. In order to achieve this dream, India will need to develop technology to deploy low cost solar cells accessible to everyone. IITR's research in this domain could be a big step in this direction.
Related:
ISRO develops 'Solar Calculator' Android app
Source:
Livemint
Posted in:
#Coffee Room