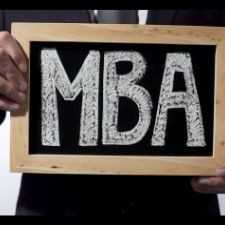 MBA
Masters of Business Administration: Discuss everything related to MBA with fellow aspirants and those who've been there, done that!
309 Members
Join this group to post and comment.
IIT Bombay To Aid Homeland Security Forces Fight Terrorism With Technology
Multiple bomb blasts in different parts of India has got us thinking whether terrorists have began using India as 'bomb testing center'. IIT Bombay - India's premier technology institute has rolled up sleeves to aid the police and homeland security forces fight terrorism with technology. A homeland security research center is being set up at Indian Institute Of Technology in Mumbai to develop state of the art technology for the police to tackle multiple problems like terrorism, cyber crime and naxalism. TOI
reports
that the electrical engineering department has developed advanced wireless communication devices that will enable beaming of live images to the center using ultra-broadband service.
IIT Bombay To Develop Technology For Police
The DRDO focuses on developing technology for the military, however there's no central agency to develop technology for the police forces. It would be interesting to follow what solutions IITB comes up with to fight terrorism. We think one of the major aspect of developing such technology would be to make it very cost effective so that it can be mass deployed.