Identify her. What is her claim to fame?
Identify her. What is her claim to fame?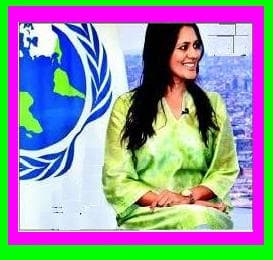 Replies
I got the answer.
She is Chhavi Rajawat, sarpanch (village head) of Soda, about 65 kilometres from Jaipur in Rajasthan. The corporate-girl-turned-sarpanch recently attended the United Nations 11th Info-Poverty World Conference. She was invited to get an insight into the struggles of developing rural India and how Millennium Development Goals could be met.
You are reading an archived discussion.
Related Posts
I am a complete novice when it comes to making a robot, and there is a robot wars competition in my school i want to take part in.i want to...
i want coupling based metrics for measuring the quality of software (project) uml diagrams
hi guys im vasanth im going to give my gre by next month could you plz suggest me how to prepare and what are the books i have to refer...
Good morning everyone! I'm Rajesh Kumar - a computer science engineer and your new friend here in CE family.
Just stumbled upon this video and think it's totally awesome! What do you think? - [video=youtube;vIJINiK9azc]https://www.youtube.com/watch?v=vIJINiK9azc&feature=player_embedded[/video]