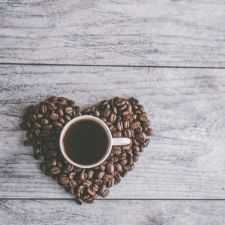 Coffee Room
Discuss anything here - everything that you wish to discuss with fellow engineers.
12921 Members
Join this group to post and comment.
IBM Smartens Up Portland!
IBM and Portland city have come up with a model planning strategy for towns that takes into account the simultaneous and dynamic effects of planning in economy, housing, education, public safety, transportation, healthcare/wellness, government services, and utilities. The technology giant has collaborated with the authorities in Portland to build a visual model that allows planners to strategize and take decisions regarding various aspects in town planning based on some solid data management and analysis techniques. The model consists of computer simulations of the city's behavior based on the data collected from past 10 years. This project is a part of Portland Plan, a plan that aims to make the city "thriving" and "sustainable" in the next 25 years.
With the technological expertise provided by IBM, Portland City can now design its city along with some modifications in the existing features. The features include transportation, education, healthcare along with the other static features such as real estate, equities, etc.
Any city is a like a beehive. A large number of interdependent things working simultaneously, nonstop, day by day, shaping every little aspect in the lives of the people. The collaboration aimed to find out how each of these seemingly independent systems interacts with each other to shape and decide the identity of a city. Portland city is famous for its progressive stance regarding city planning and giving its residents the best of the world. IBM has also aimed to contribute more and more to build such smarter cities. Thus, the coming together of these two partners to try something new was not a surprise.
The initial testing of the simulation models has brought up interesting results. Portland City has planned to reduce its carbon emissions by about 40% by 2030. The city has set higher goals for itself by aiming to reduce them further by 80% by 2050. The carbon emissions can be reduced only when people switch over to public transportation systems such as bus or trams. This was clear from the first go. During a normal routine of planning, planners break down a single problem into smaller pieces and deal with each of them independently. This leads to skewed planning and the actions taken do not result in the level of productivity desired. However, the model developed by IBM has taken into account the holistic view of this planning and came up with results linking the obesity levels, mode of transport adopted by people, healthcare, education, etc. For e.g., if people take public modes of transport or start cycling to reduce the carbon emissions, the obesity levels are sure to go down. With the adoption of such active transports, the people will be more interested in taking to cycling or walking. This will result into further reduction in carbon emissions. Thus, the IBM model proved the cyclic effects of a planning and the planners can now scourge for better opportunities to make Portland a smarter city.
"The City of Portland has served as a living laboratory during our year-long collaboration to explore how complex city systems behave over time. While other analytical approaches rely on breaking a problem down into smaller and smaller pieces, the model we've created recognizes that the behavior of a system as a whole can be different from what might be anticipated by looking at its parts. Using this model, the City of Portland can experiment with different scenarios to see how their decisions might affect various parts of the city over the next 25 years," said
Michael Littlejohn
,
Vice President of Strategy for Smarter Cities
at
IBM
.
IBM's
System Dynamics for Smarter Cities
model will now help the authorities all around the globe to plan their actions in a smarter way. They can simulate their intended course of actions and see their effects without actually implanting it. It will help to formulate better legislations that will be in vogue with the current need and mood of the residents. The formulation and development of this model is result of
Portland City's urge
to evolve as a city of the future. IBM identified Portland as a promising avenue to setup and test its models for developing "Smarter Cities" way back in 2009. After that, it worked with researchers at Portland State University and systems software company Forio Business Simulations to identify the interconnection of different key areas and collect data. As of now, the model that is helping the Portland Bureau of Planning and Sustainability is backed with a strong data collection and the trends are identified accordingly. IBM's
experience in providing such solutions all around the globe
helped Portland model to be designed with finesse. IBM believes in designing the cities with a holistic viewpoint and the implementation of this model has proved it beyond doubt.