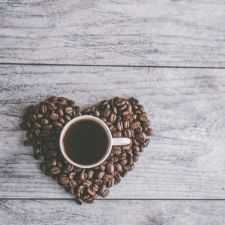 Coffee Room
Discuss anything here - everything that you wish to discuss with fellow engineers.
12920 Members
Join this group to post and comment.
I am in need of innovative project ideas related to agriculture engineering.
New ideas related to project
Soil and water conservation
Farm machinery
Sprayers
Using Solar power 
Solar pump
good field to be thought a new thing, because in this field india need to many innovative thing which reduce effort and increase profit of farmers because india is mostly depend on its farm but our scientist and engineers are involve in other things the ignore agriculture.
idea is not thing that come automatically to our mind, idea means sollution of problem which can be solved by our effort, so first you have to see what the farmers are facing problem, why they are, then idea automatically come to our mind because you have studied it.
according to me the first that we should develop water conservation infarm field thatit control water amount when there is heavy rain it saves our crop,and that water is useful where there is drought.
one social idea that i have is that our farmers are not getting that much of profit that they need, we can globalise and digitalise it, as we can open online market or any farm group that takes crop from farmers giving them good rate and then selling them in market direct to customer,means in common language dropshipping of farm product ,selling product from farmers to customer direct,you give customer to farmers and good quality farm product to customer mainly in big cities or town,they does not get good quality of food and also at high rate.
next you can develop a simple and cheap electronic machine that tell them about their soil,water and one platform where your company members go to solve their soil problem and adevertise it by going in villages because some farmers are not knowing about it. due to prob of language abd lack of awareness.
most important thing to develop good quality of manure, which is cheap,good don't spoil quality of food, it's good for health.as we are developing chemicals which increase it quantity and grow fast, in reality we are spoiling nature of nature, we should develop something to increase quality of food. 
for increasing quantity to feed such a large population and there's remain only small amount of land for farming develop something to do farming in rooms because you can make room only for agriculture. or farming land make like skyscrapper where on each floor farm has grown something like that, it is crazy but we need it in future.
but now in india we need something that make our farmer strong and economically stable that peoplewho are farmer don't  think that ther are poor or unemployed they think that there are most powerfull person on earth because they feed us.
Thank you  sir....it was quite helpful and  has been a spark which we needed right now to solve the crisis or problems faced by the farmers
i am not sir yaar first year mechanical guy?,hmm there is many scope in agriculture line because today in india they are in prob we as engineer,technician or innovator we have to think in this field,mostly on selling of food.golabalising and digitalising it like aggreator bussiness bring all think unfer one brand or company like ola have done by bringing taxi and cabs.dropshipping in this is good idea to pursue.