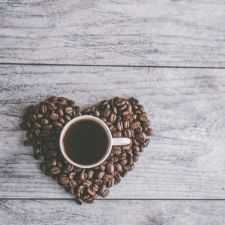 Coffee Room
Discuss anything here - everything that you wish to discuss with fellow engineers.
12920 Members
Join this group to post and comment.
How to apply jobs abroad and I'm networking engineer?
I have finished ccna course and searching job and my current location is chennai. 
Unless you have a work permit, it's difficult to apply to jobs abroad. Your best bet is to keep an eye on the walk-ins organised by foreign recruiters in Chennai.
CCNA itself won't suffice. You'll need some extra speciality to attract the attention of recruiters. More recommended way is to start your career in India, gain some experience and then look for job abroad.
A lot of engineers gain some experience with smaller companies, switch to bigger companies and MNCs who offer on-site assignments and then make a switch to a foreign company. 
I hope this helps. 
@venkat‍ Most foreign companies demand 2-3 years of work experience before hiring you. Like Kaustubh suggested above, your best bet is to look for jobs in India. Have you tried applying to any Indian companies?
@Ankita‍ I'm having 2 years of experience in telecom as RAN engineer in Nokia, chennai and having basic knowledge on routers and switches. But i need to tatally switch over to networking engineer, so only im doing ccna. But here my question is please suggest me some ways to switch over on site or foriegn companies. 
@Kaustubh‍ You given me some best advices thanks a lot.. But im already working as radio access engineer in nokia and having 2 years of experience with some basic knowledge in routers and switches. So to gain my knowledge im doing ccna bro.so know you understand my suituation clearlyi think so. Come on bro now you give some suggestions as my elder brother. I'm eagerly waiting for your advice. 
There are many ways you can try for this -
Go to the immigration portals of the various countries you are interested in. Look for jobs under networking. Simply apply on the official site and wait.


Apply for a job at Indian companies that have networking jobs - Aricent, Tech Mahindra, HCL, Dell, British Telecom, Bharti Airtel, Reliance, CSS Corp, Emerson etc. Talk to their HR team during interview about your wish to go on-site. Chances are that if you get into a project that has a foreign client, you can go on-site within 6 months to 1 year. 
@Ankita‍ thanks a lot and definitely i will apply it as soon as finishing my course. You are a kind hearted and havimg good helping tendency. God will be always with you. ?