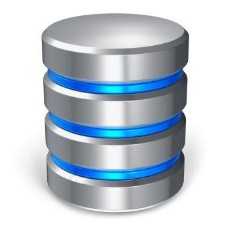 Databases
Discuss databases and writing database queries with fellow DB enthusiasts.
296 Members
Join this group to post and comment.
How can i copy MySQL database from one computer to another.?
Friends,
How can i copy a MySql database from one system to another . I have created a database in Mysql. I found a folder with my database name in this (C:\Program Files (x86)\MySQL\MySQL Server 5.0\data) directory
I tried to copy it from my system to another. But it's not even accessible from the other system. What i have to do for accessing the database from another machine?
We can take backup of MySQL database by using musqldump
.
Creating a dumpfile from database/ Taking backup of MySQL database:
- Open command prompt.
- Execute following commands to change directory
>c: "press enter"
>cd program files/MySQL/MySQL Server 5.1/ bin "press enter"
>mysqldump -u root -p databse_name > database_name.sql "press enter"
Enter password: password of MySQL
Copy sql file and paste it in PC where you want to transfer database.
.
can you please solve my below sql query:-

Table_Name
Col1 Col2

CS 2009
CS 2010
EC 2010
EC 2009
EC 2008
IT 2006
CS 2007
CS 2013
IT 2009
IT 2008
EE 2009
EE 2010

Result:-

EE CS IT EC
2009 2009 2009 2009
2010 2010 2010 2010
2008 2013 2013 2013
2007 2007 2007 2007
2013 2008 2008 2008

PLEASE WRITE SQL QUERY TO GET ABOVE RESULT....