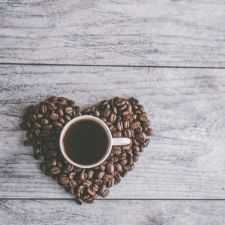 Coffee Room
Discuss anything here - everything that you wish to discuss with fellow engineers.
12915 Members
Join this group to post and comment.
Help me decide between: Stripe card reader and power automation
Hi friends...

I've got two ideas for my project. But i think i need some assistance from u guys..
I din decide which one to take forward....
Stripe card reader and power automation. These are two things in my mind now.
But as far as the card reader concerned am not getting to implement something different.
Any ideas coming...?? :?
How about a card reader to operate a home door dead-bolt lock?
or a card reader to operate a vehicle door lock and ignition?
In that case, and RF card reader would be more interesting 😀 Magnetic stripes are not so durable
RFID, radio frequency identification is making strides these days. An RF card reader for any of the above mentioned applications would be a good project.
I think we had some discussions on RFID before on CE. One interesting application I found was embedding tiny RFID chips into human hands! So when they approach the reader, they just swipe their hand over it.
speaking of human implants, I just remembered. have you heard of Kevin Warwick? The human cyborg? Just check this out..
The Human Cyborg
It's crazy.😁
Damn, silverscorpion. What a find! This professor is indeed crazy, but still awesome 😛

He plans (or maybe already) to put devices in him and his wife to test if they can send emotional signals to each other. Thats kind of sweet.. no?

Anyway, back to topic!

Rohit, try to check out RFID tag and readers. Lots of applications! 😀 Search around for CE for RFID discussions, theres are a few already.
Thank you guyz......😀
let me go through this RFID concept....
guys...one more doubt...
is there anyway to obtain a constant vtg from a spike...
ie, using an ir sensor we are detecting the movement in a room. the ir is allowed to fall on base of a photo transistr.. whenever movement is there the ciruit breaks...now the application is - when there is no one in the room, the circuit works and via a 555, wid a delay we can obtain the spike...but if this spike can be converted to a constant vtg, it can fed to light circuit connected via a relay which can turn off...

am having some doubt regarding rfid also....hope u all will help...