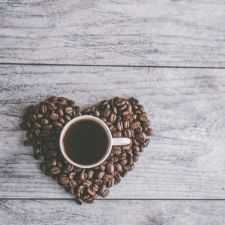 Coffee Room
Discuss anything here - everything that you wish to discuss with fellow engineers.
12838 Members
Join this group to post and comment.
Hello Everyone!!
Hi All,

Top of the morning to you!😀

Jase
Welcome to CE, Jase 😁 !

We hope you will enjoy CE and help us spread the word in England! We'd like to know more about you.

By the way, what brings you to CE?
Hi Big K,

Thanks for the warm welcome😁

Well, I work as a maints engineer at a company that makes flexible circuit boards (or rather interconnections).

Its a mechanical and electrical/electronic based position, so plenty of variety!! - plenty of different machines and processes too.

My role not only includes breakdowns and repair, but also installation and LOTS of project work.

At the moment I have just finished wiring up a control circuit for a diaphraghm pump ... it has 3 float switches - low level, pump on, and high level. the low level float latches the "pump on" side of things, and cuts pump out when it changes state. The high level alarm basically controls a sounder. . . just got to stick it in a box now and site it on machine lol.

I love the variety of being in maintenance!! haha.

I signed up because I am bound to get stuck one day, and will probably need help from you guys ( I am a member of MrPLC.com too, for PLC based probs).

And obviously quid pro quo ... I may be of some help to some of your members too😁

Oh, and of course, I just LOVE the website name haha I have always been a bit crazy myself lol.

Anyways, I have rambled on a bit haha.

Regards

Jase
Very good to know about you, Jase. Let me hand over the CEan badge to you ->

I hope you will get all the help you need here. We look forward to having you as our active member.
Welcome Jase...to CE forum :smile:

Nice to see experienced people like you on CE..... Hope you will get help and expect the same from you....