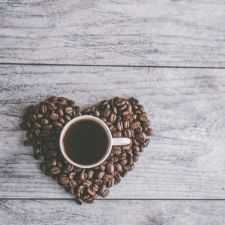 Coffee Room
Discuss anything here - everything that you wish to discuss with fellow engineers.
12921 Members
Join this group to post and comment.
Graduation Project idea
Hey Every body;
thank you every body for helping me, this post was from 1 year, and now I have discussed my GP and i got A+ 😀
thanks again for help

So you want creative ideas for your project. There is a thread in CE Labs which talks about CE Messenger. Since you are a java geek 😉 , you should think about it!

Bigggi, I think I have found a right person who will develop CE Messenger for CE 😁 😁
Java geek? then you can make programs for mobile phones?

If so,

I had some thoughts about a program for the mobile like a key generator
once you start the app your credit will be recharged without you paying anything.

I know it's too hard to hack that control room but by some way we enter & leave it with their permission, if you buy a recharge card you will type the key on the card and they reply by telling you this number is right, all this operations are transmitted as microwave, what I'm saying is make a program that send the same codes via microwave to trick the control room.

this is just a pure idea I didnt do any studies for it.
Nice concept. I think the recharge procedure varies for service providers in different countries. In India, the user must enter a custom code to recharge the connection.

Any workarounds/suggestions, anyone?

-The Big K-
just chillout maan...n hv fun....tension nahi lene ka mamu....
😁
Here, in Egypt the steps of recharging

1) buy a card
2) scratch the card and get the code
3) call the service provider recharging number
4) enter the 14-digit code (within 20 seconds)
4.5) here between you entered the code and getting the ok message
I think we are in the control room
5) the voice of a woman starts telling you the number is ok
6. end