Home

>

Apps

>

Groups

>
GPS Exists In Your Brain Already
Question asked by Kaustubh Katdare in #Coffee Room on Aug 4, 2013
Biomedical engineers from Drexel University, University Of Pennsylvania, Thomas Jefferson University and UCLA have identified a new type of cell in your brain that helps humans keep track of their relative location when navigating in an unfamiliar environment. What this research indicates is that there's a natural GPS programmed right inside our brains. These cells appear in the grid pattern, and hence derive the name 'grid cells', are distinct inside human brain. Their activation represents multiple spatial locations. These cells allow the brain to keep track of how far you're from your start point or how far you've come since your last turn. It's called "Path Integration".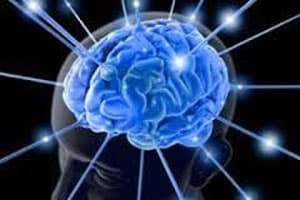 ​
Dr. Joshua Jacobs, assistant professor at Drexel University says that it's critical that grid pattern is so consistent because it shows how people can keep track of their location even in new environments with inconsistent layouts. Jacobs and his team studied brain recordings of epilepsy patients with electrodes implemented deep inside their brains as a part of the treatment. Their work is being published in the latest edition of Nature Neuroscience.
Over 14 participants played a video game that challenged them to navigate in the virtual environment. They had to navigate from a point to another to retrieve objects and then recall where the objects were originally located. The research team closely monitored the moves taken by the participants and recorded the activity of individual neurons.
This latest discovery will help shed light on the part of the brain that gets affected first in Alzeimer's Disese.
Via:
MedicalXpress
Posted in:
#Coffee Room
Well Superior creation to all creation in this world is man Nothing else to say

Man can't be outdone and outlasted in any criteria in the recent future
Man is the best machine ever made as our friend said.This discovery can be utilized in many positive ways as our big k told.
Can we recover the data stored in our brain to picture or text format?
This is completely true. If you play video games and you are on a mission somewhere, if you fail, you die and respawn at some earlier saved location. And you can easily reach the previous attained progress without much efforts. Your brain learns it all by itself. And not only video games, if you drive at unknown places, you can remember your way back home easily. You mark landmarks to navigate in that case.