Home

>

Apps

>

Groups

>
Galaxy Note 7 Production Suspended
Question asked by Kaustubh Katdare in #Coffee Room on Oct 9, 2016
Nothing seems to be going right for Samsung Galaxy Note 7. The phone that promised the best of the
hardware and software
had to be recalled after multiple reports of the phones catching fire. The phone was
banned on flights
for safety reasons in most parts of the world and Samsung had to incur losses of millions of dollars. Samsung promised that it's fixed the issue and began shipping the new devices with a green battery charging indicator that'd indicate a 'safe phone'.
But then, there were new reports of the replacement units catching fire. Yonhap News has reported that after the reports of Note 7 catching fire, Samsung has decided to halt the production temporarily. The Korea based newspaper informed that it's obtained information from an anonymous source who works with one of the Samsung's hardware suppliers.
Apparently, Samsung was left with no option but to take the hard decision. It's just about a month since Samsung ordered a global recall of about 2.5 million Galaxy Note 7 units. Samsung has already encouraged all the customers of Note 7 phones to swap their devices with the new ones, but it now looks like the Note 7 phone will be discontinued.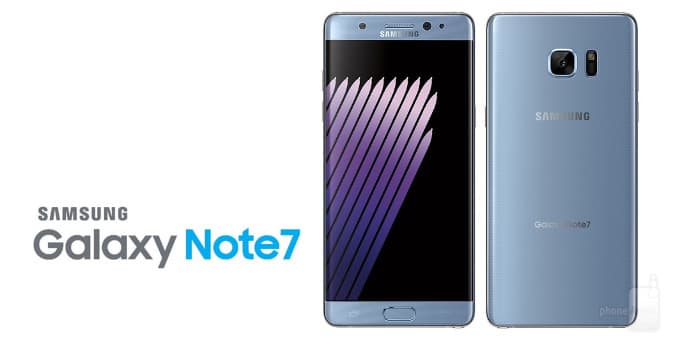 ​
There were reports that it's the faulty battery supplied with the Note 7 that's causing it to warm up and catch fire. It's important to note that because these batteries are not user replaceable, Samsung has to order a total recall of the device. Samsung might want to rethink their strategy and allow user replaceable batteries.
What's your take on the issue?
Source:
Yonhap News Agency
Posted in:
#Coffee Room