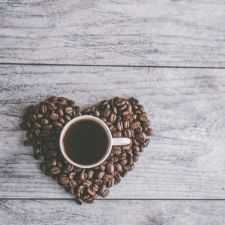 Coffee Room
Discuss anything here - everything that you wish to discuss with fellow engineers.
12933 Members
Join this group to post and comment.
Free Automation Tools and there Features !
Here are some list of free automation tools used for testing and related functions.
1.
SuperScan version 3
:
Source
:
SuperScan v3.0 | McAfee Free Tools

System Requirements
: Windows 2000, Windows XP
Silent Features
:
> Superior scanning speed
> Support for unlimited IP ranges
> Improved host detection using multiple ICMP methods
> TCP SYN scanning
> UDP scanning (two methods)
> IP address import supporting ranges and CIDR formats
> Simple HTML report generation
> Source port scanning
> Fast hostname resolving
> Extensive banner grabbing
> Massive built-in port list description database
> IP and port scan order randomization
> A selection of useful tools (ping, traceroute, Whois etc)
> Extensive Windows host enumeration capability
2.
SoftPerfect Network Scanner

:
Source : www.softperfect.com/products/networkscanner
System Requirements : NT, Windows 2000, Windows Server 2003, Windows XP
Silent Features : SoftPerfect Network Scanner is a free multi-threaded IP, NetBIOS and SNMP scanner with a modern interface and several advanced features. It is intended for both system administrators and users who are interested in computer security. The program pings computers, scans for listening TCP ports and shows what types of resources are shared on a network (including system and hidden).
In addition, it allows you to mount shared resources as network drives, browse them using Windows Explorer, filter the results list and more. SoftPerfect Network Scanner can also check for a user-defined port and report if it is found open, resolve host names and auto-detect your local IP range.
Features
> Fast multithreaded scanning
> Pings computers
> Detects hardware (MAC) addresses
> Detects hidden shared resources (normally not visible on a network) and write accessible shares
> Scans for listening TCP ports and SNMP services
> Mounting and exploring of found resources
> Doesn't require administrative privileges

3 .
Winfingerprint :

Source : winfingerprint.sourceforge.net
Silent Features :

Windows enumeration tool that can ferret out patch levels, NetBIOS information, user information, and more

.
5.
Cain & Abel
:
Source
:
www.oxid.it
System Requirements
: NT, Windows 2000, Windows XP
Silent Features
: A nice tool for misc. password cracking
Cain & Abel is a password recovery tool for Microsoft operating systems. It allows easy recovery of various kind of passwords by sniffing the network, cracking encrypted passwords using Dictionary, Brute-Force and Cryptanalysis attacks, recording VoIP conversations, decoding scrambled passwords, revealing password boxes and analyzing routing protocols.