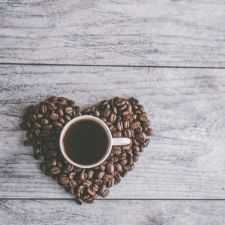 Coffee Room
Discuss anything here - everything that you wish to discuss with fellow engineers.
12921 Members
Join this group to post and comment.
"Flying Car" Moves Closer to First Delivery
Oshkosh, WI -- July 26, 2010: At a press conference today at AirVenture, Terrafugia, Inc., developer of the Transition® Roadable Aircraft, or "Flying Car", released specifications and computer graphics of the exciting new Transition®. Terrafugia chose AirVenture, the center of the aviation universe, to unveil a scale model of the next generation design, currently under construction at Terrafugia's facility in Woburn, MA, to both the aviation press and aircraft enthusiasts alike. Deliveries of the Transition® are scheduled to begin in late 2011. ​
​
The improvements to the design are based on data acquired during drive and flight testing of the Proof of Concept (POC) Transition®, successfully completed in 2009, and extensive computer-aided design and optimization. The recent grant of 110 pounds (50 kg) by the FAA for the Transition® within the Light Sport Aircraft category also allows the next generation design to incorporate modern automotive-style safety features currently unavailable in other light aircraft. Advanced computational fluid dynamics (CFD) with Fluent®, finite element analysis (FEA) with CATIA® V5 and simulated dynamic crash testing - complete with airbag deployment and digital crash test dummies - have all been used to optimize the design and build confidence that the vehicle will meet the stringent Federal Motor Vehicle Safety Standards. Terrafugia's Transition® is the only light sport aircraft to simulate crash testing in this manner. When combined with a full-vehicle ballistic parachute system and the ability to drive in bad weather, the Terrafugia team expects the Transition® will prove itself to be one of the safest LSAs in the world.​
​

​
Some features of note in the next generation design include:​
Automotive-style crash safety features including an energy absorbing crush structure in the nose of the vehicle and a rigid safety cage to protect the occupants.

​

A customized, intuitive touch-screen interface in the cockpit.

​

An improved wing with an optimized airfoil and a folding mechanism that operates smoothly & safely from inside the cockpit.

​

A pusher propeller with an open empennage that makes efficient use of the 100 hp Rotax 912S mid-mounted engine in flight and is locked in place when driving.

​

Rear-wheel drive with a continuously variable transmission (CVT) and tuned independent suspension for responsive road handling.

​
Terrafugia (terra-FOO-gee-ah), based in Woburn, MA, is comprised of a team of award-winning engineers who have been advancing the state of personal aircraft since 2006. Founded by five pilots who are graduates of MIT and supported by a world-class network of advisors and private investors, Terrafugia's mission is the innovative expansion of personal mobility. "Terrafugia" is Latin for "escape from land."​