Home

>

Apps

>

Groups

>
Flexible OLED displays with 4K resolution developed by SEL
Question asked by Kaustubh Katdare in #Coffee Room on Nov 2, 2013
The screenagers are getting ready for the 4K world and the latest advancement in displays comes from Japanese SEL (Semiconductor Energy Laboratory). SEL demonstrated flexible 4K OLED displays with high pixel density that use CAAC (C-Axis Aligned Crystal) oxide semiconductors. The biggest advantage of these displays is that they are crystalline and not amorphous which gives them higher reliability & performance. SEL engineers say that CAAC allows flexible displays to be designed freely and allows for very high TFT drive performance. Expect larger ultra-HD displays in near future developed using this technology.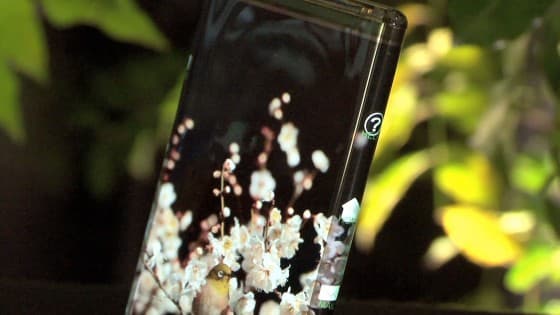 ​
SEL demonstrated 3.4" 960x540 pixel display at 326 ppi and 5.4" display operating at 960x1280 resolution with 302 ppi density. These displays provided high color reproduction characteristic typically offered by OLED displays. The lab also demonstrated world's largest OLED display with a plastic substrate. The display measured 13.5" delivering 4K Ultra-HD resolution at 326ppi density. It's only 100 microns thick and weighs just about 10 grams.
SEL has also developed bendable batteries. To be typically used in wearable gadgets, bendable batteries allow for inclusion of larger batteries in flexible gadgets. These batteries support Qi wireless charging and Bluetooth as well. The tests done by SEL revealed that these batteries can be bent for over 10,000 times; which ensures that they are ready for commercial deployment & use.
Check these displays in action at exhibition in Japan -
Source:
DigiInfo
Posted in:
#Coffee Room
I don't understand, because 4K pixels in 13.5" diagonal screen will obviously look very high quality than same amount of 4K pixels fixed in 32" diagonal screen.
I can't really find out what's really new in this ?

I am rather more concerned in knowing that what is barrier (threshold) of screensize after which embedding 4K pixels is not possible.
What I mean is, Is it possible to fit same 4K pixels in 5" screen ? If yes, then where does this stops ? I mean, what is it's limit ?

Soon, we will see Chromebooks & Macbook with 4K HD resolution. And that will be a killer experience.