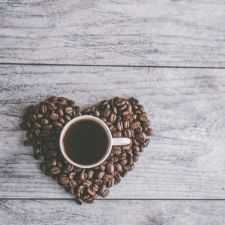 Coffee Room
Discuss anything here - everything that you wish to discuss with fellow engineers.
12914 Members
Join this group to post and comment.
Facebook's First Step To Connect Billions Of People Through Aquila Flight
Google loon project
, the initiative to spread the "internet" has already enlighten this year's dawn. Now, Facebook, the contemporary community has charged their latest Aquila drone up to roam and deliver subsidized internet to places where, blessing of technology is shadowed by the high altitude, superstition, ill-education, and illiteracy. While we run to catch Pokemon using the latest VR technology, they chase to capture ant eggs to eat and water to kill their hunger. And the amount, staying in the dark side is huge, 4 billion and the 60% of total population is still without the internet and 1.6 billion out of that massive amount suffer due to geographical restrictions.
As expressed in the Facebook news, the largest section of their CSR wing is projected on Internet.org which by means of its reach is trying to enforce a change in this society. According to Facebook, the mobile broadband technology will not be able to work in such locations where they are separated by terrains and other physical constrictions. To connect those places with the virtual network, Facebook connectivity lab had envisioned numerous aircraft designs, satellites, and wireless communications systems that could draw a mark.

Aquila
​
And yesterday, was the start of a new era as suggested by one and all. Facebook's first full-scale test flight, a high-altitude unmanned drone, Aquila took off, with the promise to bring the internet to "all", first time to be literally "all". Talking about the specifications of Aquila, it is a solar-powered large air vehicle having a wing-size comparable to commercial planes. After completion of the project, millions of people will be connected, hailing from an area coverable up to 60 miles in diameter and an altitude more than 60,000 feet. And such an exclusive project would be accomplished with the help of laser communications and millimeter wave systems.
Aquila is specially curated to sport an energy efficient system that could perform its job constantly for 3 months, up in the air. Although, the size is quite large it will consume only 5000 watts. Source-wise, the assigned team has examined the one-fifth section of the complete flight but this time, it was the whole monster which needed to go under review. The test flight was solely done to check the complete system and its validity and judgment over the theorized version. The source confirmed, in the next few runs the complete device will be thoroughly tested by pushing its limits and especially testing some parts.
After a successful 90-minute air rover, the team could verify the various system settings and terms associated with it, such as aerodynamics, batteries, control systems, and crew training. It further expressed that the initiative taken up by Facebook is still is in its nascent stage and would require a spirited support from both the authorities and public to take the project forward.
Source:
Facebook