Home

>

Apps

>

Groups

>
Facebook Messenger For Windows Phone Now Available For Download
Question asked by Ankita Katdare in #Gadgets on Mar 6, 2014
After a long wait, Facebook Messenger app is now available for Windows Phone users. Keeping up to its promised made during MWC 2014, Microsoft has launched the app with all the basic features available in Android and iOS versions. Among the various facilities provided by the FB Messenger app, the prominent ones are - Ability to send the new Facebook stickers and your photos privately, Having group conversations and Sharing your location so people know when you're nearby. Just like the online version of Facebook chat, on the messenger for Windows, you can know when people have 'seen' your messages. Apart from these, there are options to see who is using the messenger and who is currently online. Users of the app can turn off notifications when a break is needed.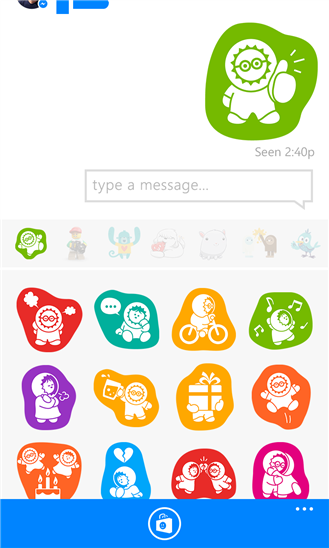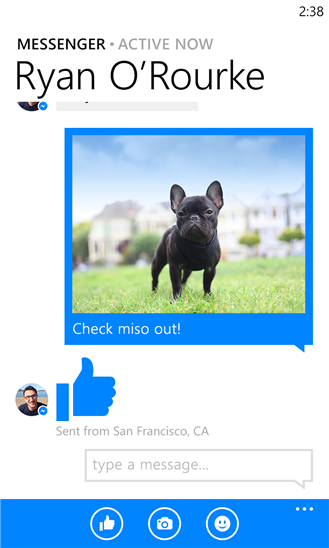 ​
It is important to note here that, the dedicated app for Facebook messaging has arrived just weeks before a new Windows Phone 8.1 update is set to release (first week of April). The app is a 4 MB download and is available on the
Windows Phone Store
. A glance at the reviews suggest the top rating of 4 stars and users seem to be loving the interface designed for Windows platform.
One of the much talked about feature called 'Chat Heads' that debuted last year is available on Android and iOS versions of the app. Chat Heads are nothing but floating icons of your friend's profile pictures that appear when you receive a message, allowing you to easily access the chat. Looks like, it will take some time for this feature to make its way on Windows platform.
Are you a Windows OS phone user too? Share the reviews for the new app in comments below.
Posted in:
#Gadgets
Downloaded it today morning .

First look -- Nice Interface.

All the features mentioned above working fine.
@
Vikram S Bargah
On which windows phone did you test it? Did you find anything wrong or anything that could be better?
Ankita Katdare

@Vikram S Bargah On which windows phone did you test it? Did you find anything wrong or anything that could be better?
I am Using it on Lumia 520 . Its pretty much similar to other messengers like Watsapp with a pool of stickers available for download.